This article first appeared in The Edge Financial Daily, on December 6, 2019.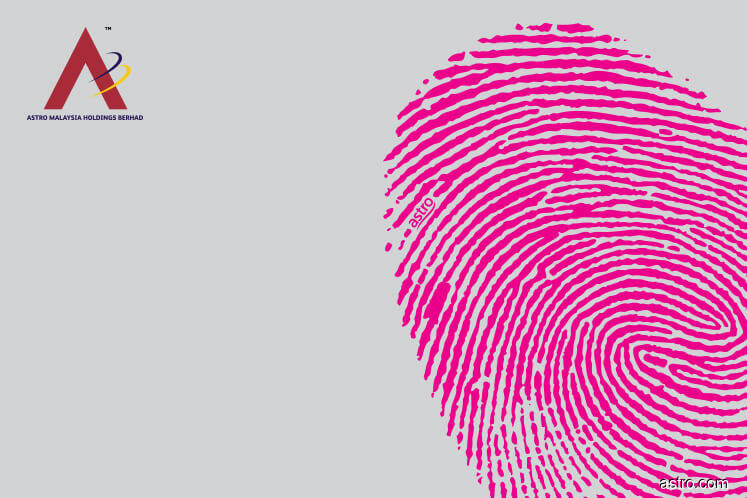 Astro Malaysia Holdings Bhd
(Dec 5, RM1.34)
Maintain buy with a higher target price of RM1.93: Astro Malaysia Holdings Bhd's cumulative nine months of the financial year ending Jan 31, 2020 (9MFY20) results trumped our and consensus expectations due to larger-than-expected operating expenditure (opex) efficiencies. We lift our FY20, FY21 and FY22 core earnings forecasts by 14%, 5.2% and 6.2% respectively after factoring in stronger opex gains and rolling over our forecast base year to FY21. We continue to like Astro for its positive commercial execution, strong cash generation and attractive dividend yields. Downside risks include weaker-than-expected earnings and margins.
Its third quarter of FY20 (3QFY20) and 9MFY20 core earnings surprised on the upside at 86% of our full-year forecast (the consensus: 79%). Core earnings improved 6% quarter-on-quarter (q-o-q) for 3QFY20, though down 0.1% year-on-year (y-o-y), despite continuing revenue pressure (-2% q-o-q; -12.2% y-o-y). The key variance was larger-than-expected opex savings and lower content cost which fuelled a two-percentage-point q-o-q rise in its earnings before interest, taxes, depreciation and amortisation margin to 38% (9MFY20: 36.3%). An in-line two sen quarterly dividend per share (DPS) brings the year-to-date DPS to six sen per share, reflecting a payout ratio of 60%.
TV revenue was down for the fifth consecutive quarter (-3% q-o-q; -14% y-o-y) as pressure on subscription revenue persisted, partially offset by higher advertising sales (+3% y-o-y) as well as TV and radio advertising expenditure (adex) which outperformed the broader industry's adex. The key operating metrics (the average revenue per unit [Arpu] from TV households) were fairly stable, demonstrating the resilience of its TV business despite an over-the-top incursion and weaker consumer sentiment. Its subscriber base was steady q-o-q, with the Astro NJOI base offsetting a decline in premium TV subscribers. Go Shop revenue rose 3% q-o-q, but down 5.2% y-o-y.
Content cost should remain under control in FY21. Despite FY21 being a sporting year with the UEFA Euro 2020 and the Olympics, the management does not expect a bump-up in overall content cost (at 30% to 35% of pay TV revenue or RM1.5 billion to RM1.6 billion). Content cost fell 9.1% q-o-q (9MFY20: -20%) due to negotiations with content providers.
Ultra-high definition (UHD) take-up topped ten thousand in less than three weeks after the introduction of the next-generation UHD box. The UHD box acts as a retention strategy with eligible subscribers (Arpu: RM100 and above) recontracted for 24 months. The management estimates 500,000 homes with 4K TVs in the country, of which 70% are Astro subscribers. This implies a potential addressable market of about 300,000 households. We see a progressive rise in the take-up of the UHD box on the back of greater affordability of 4K TVs and more UHD content being made available. An Arpu uplift would come from downloads of more than 50,000 on-demand titles and monetisation of cloud storage beyond the 200 complementary hours provided. The UHD box should also mitigate the threat from TV boxes. — RHB Research Institute, Dec 5