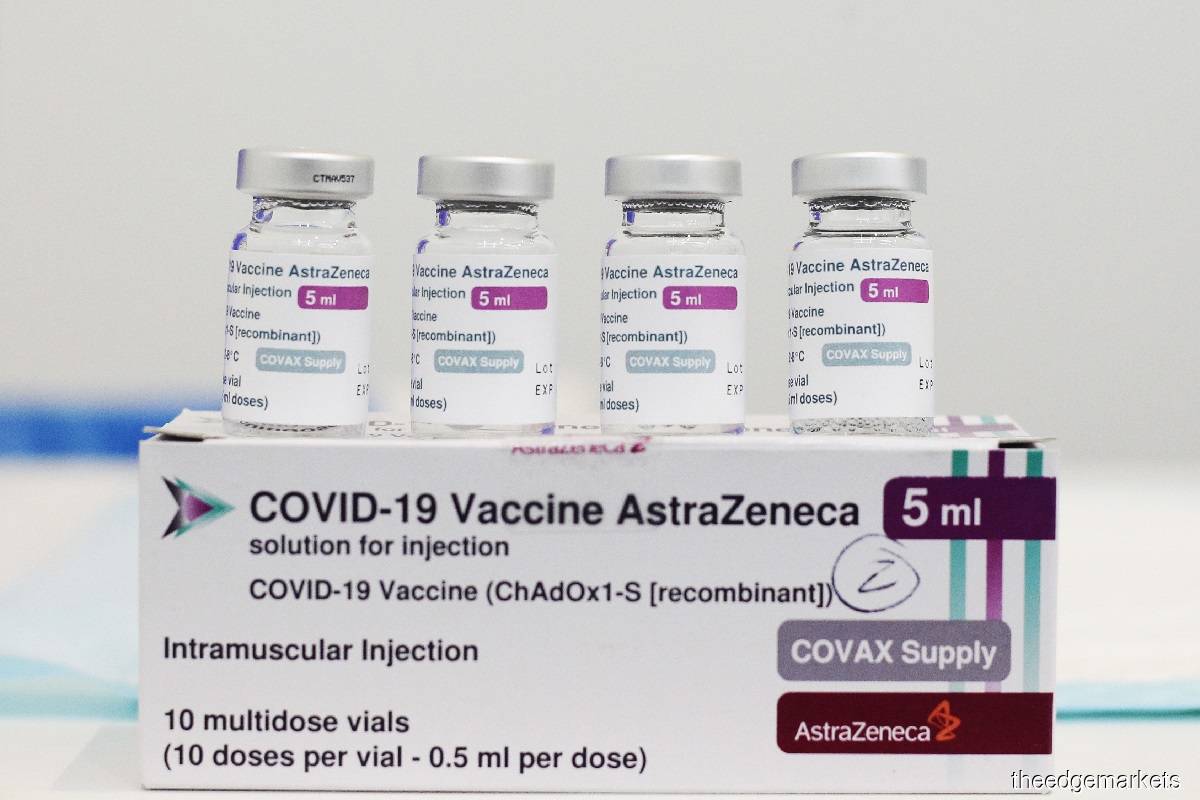 KUALA LUMPUR (Sept 14): AstraZeneca delivered another 555,100 doses of its Covid-19 vaccine to Malaysia today.
In a statement, the British-Swedish multinational pharmaceutical and biotechnology company said it has now sent a total of 3.9 million doses of its vaccine to Malaysia to date, to support the country's mass vaccination programme.
It said it is AstraZeneca's commitment to deliver 6.4 million doses directly to Malaysia, in addition to the millions more supplied via Covid-19 Global Vaccine Access (COVAX) and donations from other countries.
AstraZeneca Malaysia country president Dr Sanjeev Panchal said the company remains committed to supporting every Malaysian being vaccinated as quickly as possible, as the country continues to steadily increase its vaccination rate.
"We look forward to continued cooperation with the government in supporting Malaysia's transition to an endemic stage and the reopening of the economy," he said.
The delivery marks an increase in AstraZeneca's supply capacity for Asia-Pacific via seven supply chains established within the region, the statement noted.
To date, more than 1.2 billion doses of AstraZeneca's vaccine have been released for supply to over 170 countries, as part of the company's commitment to broad and equitable access, it further read.
Approximately two-thirds of the doses have gone to low- and lower-middle-income countries, according to AstraZeneca.
AstraZeneca said it is the third biggest supplier of Covid-19 vaccine doses in the world and was the first global pharmaceutical company to join COVAX in June 2020.
To date, over 121 million doses of its Covid-19 vaccine have been delivered through the COVAX Facility to over 129 countries.
As of Monday, 21.57 million people across Malaysia or 65.5% of its population had had at least one dose of Covid-19 vaccine, including 17.48 million people or 53.5% who were fully inoculated.