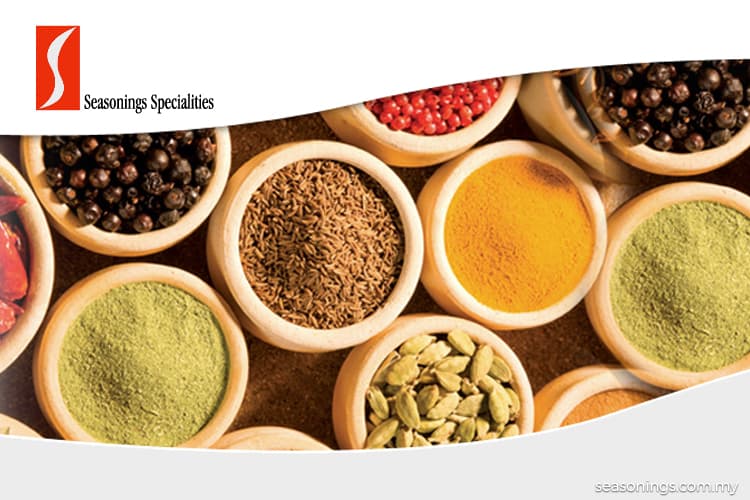 KUALA LUMPUR (Dec 3): Astramina Group Bhd, which made its debut on Bursa Malaysia's LEAP market today, wants to leverage its halal-certified food seasoning business to gain access to Middle Eastern markets.
The group, through its subsidiaries Seasoning Specialities Sdn Bhd and Astramina Sdn Bhd, offers a wide range of seasoning products for various industries such as snacks, processed meats and seafood.
It also offers a variety of food ingredients such as flavours, spices, oleoresins and natural food colouring.
Most of the group's sales (80%) are domestic based while 20% are exported around ASEAN.
Astramina group managing director Datuk Foo Chi Ching said leveraging the group's halal certification from Malaysian Islamic Development Department (JAKIM) will allow it to export its halal products to the Middle East with less strict import requirements as Malaysia's "Halal Certified" stamp is seen as a sign of trustworthiness by Muslims.
The Middle Eastern market is estimated to have a combined market potential valued at US$2 trillion. Foo said he hopes exports sale can grow 10% to 20% with this new market.
Earlier, the group made its debut on the stock market at 25 sen, a two sen or 8.7% increase from its listing reference price of 23 sen. This gives the company a market capitalisation of about RM68.04 million.
Astramina did not raise any money from the public in this exercise. According to Foo, the purpose of the listing is to create visibility for the company and branding opportunities for its products.
"Our focus for now is on visibility, branding, talent and governance.
"The company has always been spending prudently and our cashflow remains healthy. We hope to target for the ACE Market in the next three or five years," he told a press conference after the group's listing.
As of the six months ended Aug 31, 2019, the group's cash and bank balances stood at RM24.09 million.
In its financial year ended Feb 28, 2019, the group registered a net profit of RM4 million on the back of RM16.2 million in revenue, representing a 4.9% and 8.4% increase respectively from a year ago.
Meanwhile, to help with Astramina's expansion, Foo said the group intends to construct a new factory and office in Sendayan TechValley, Negeri Sembilan, in the next one to three years.
"It will cost about RM10 million for this new plant and we hope to double our production capacity, which is currently at 500 metric tonnes per annum," he said.