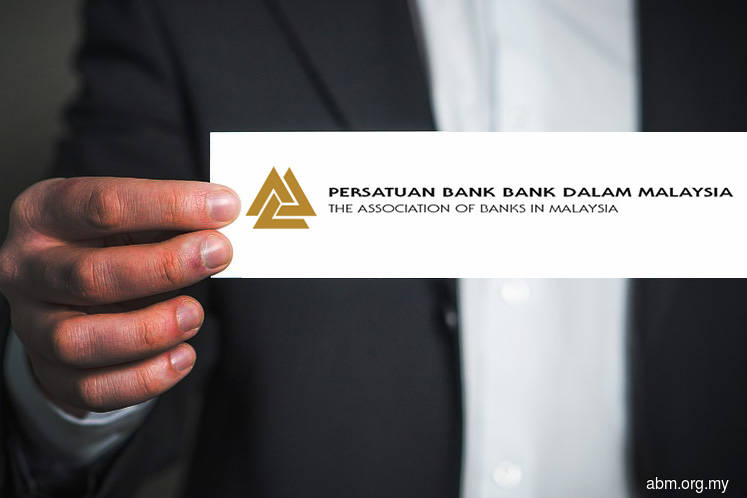 KUALA LUMPUR (Feb 11): The Association of Banks in Malaysia (ABM) says its members are undertaking measures to ensure their respective customers are able to weather the impacts caused by the coronavirus.
In a statement today, the association said it was cognizant of the local and global impacts of the outbreak on businesses.
"We, therefore, advise businesses experiencing financial difficulties arising from the current (coronavirus) outbreak to consult with their banks as soon as possible to discuss their options pertaining to their loan commitments and/or repayments," ABM said.
It added that in terms of addressing the adverse financial circumstances faced by borrowers amid the current outbreak, options may include loan rescheduling and restructuring, or alternatively a moratorium on loan repayments.
ABM said such assistance would be subject to an independent assessment by member banks on a case-by-case basis.
Maybank announces 6-month moratorium on loan payments
Separately, Malayan Banking Bhd (Maybank) said it is offering financial relief for customers who are affected by the coronavirus.
In a statement, the bank said the relief includes financing restructuring and rescheduling, as well as a moratorium on loan repayments for up to six months.
The financial relief will be open to both business, small to medium enterprise (SME) and individual customers, and will be assessed on a case-to-case basis.
Maybank group president and chief executive officer Datuk Abdul Farid Alias said the bank understands the sudden development of the virus has impacted some of its customers.
"As their financial partner, we would like to do our part and help relieve them from added distress during this difficult period, in line with our mission of humanising financial services," he said.
"Should the situation persist, the bank will consider the possibility of extending the moratorium and financial relief for a longer period," he added.
Maybank's insurance arm Etiqa, meanwhile, will provide hospitalisation coverage to its life insurance policyholders and family takaful certificate holders that fall ill from the virus.
RHB activates financial relief programme
Meanwhile, RHB Bank Bhd and RHB Islamic Bank have activated a financial relief programme to assist clients affected by the coronavirus.
In a statement, the banking group said RHB Bank and RHB Islamic Bank customers impacted by the ongoing viral outbreak are being offered a moratorium of up to six months for monthly instalment payments of loans and financing.
It said affected customers can also request a restructure of or reschedule their loans and financing arrangements as well, adding that each request will be reviewed on a case-by-case basis.
"We empathise with our customers who are affected by the coronavirus outbreak," RHB Group managing director Datuk Khairussaleh Ramli said in the statement. "Our financial relief programme is effective from Feb 11 onwards, and we trust that it will help lighten their financial burden during this trying period."
Hong Leong Bank urges affected customers to discuss loan restructure with them
Hong Leong Bank Bhd and Hong Leong Islamic Bank have also started relief programmes to support customers facing financial challenges due to the impact of the Wuhan virus.
"Just as the bank is committed to provide products and services that enable our customers to grow their businesses as well as secure their financial future, we are also resolute in reaching out to them in challenging times to ensure we extend assistance where we can," said Hong Leong Bank group managing director and CEO Domenic Fuda in a statement.
"To this end, the bank would assist affected customers by considering the provision of temporary relief from payment for up to six months of their monthly loan and financing payments.
"Affected customers are advised to discuss with the bank on ways to restructure their financial commitments," Fuda said.
In addition to the monthly payment moratorium, the bank said it will also consider requests by affected customers to restructure or reschedule their loans and financing in situations where this would help their respective cash-flow situations.