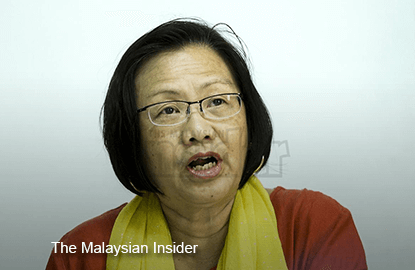 (Nov 12): United States President Barack Obama must ask Datuk Seri Najib Razak to explain the RM2.6 billion political donation that ended up in the prime minister's personal accounts when he visits Malaysia this month, says electoral watchdog Bersih 2.0.
Its chairman, Maria Chin Abdullah, today said that Obama and also other Asean governmental heads must raise the issue when the 27th Asean Summit takes place in Kuala Lumpur this month.
"Obama should ask Najib about the RM2.6 billion and also the persecution of activists and opposition politicians," Maria said during a press conference at Bersih's office in Petaling Jaya.
Obama's failure to raise such concerns would send a message that the US accepted "authoritarianism" for the sake of its geopolitical benefits, said Bersih.
"The Asean leaders should also ask these questions because they are trying to turn Asean into a democratic region," Maria said.
"I know there is a non-interference concept in Asean but these issues about action against civil society comes under the human rights charter," she added.
Meanwhile, Bersih steering committee member Dr Wong Chin Huat said that Obama would be sending a message against democratic practices if these concerns were not raised.
"That would go to show that the US is willing to work with an authoritarian government for their geopolitical interests," he said.
This would be Obama's second visit to Malaysia in two years, following his visit here last year.
He and Najib were also pictured playing golf with each other in the president's home state of Hawaii, at the end of last year. – The Malaysian Insider