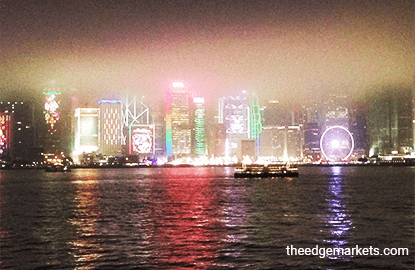 SINGAPORE (Nov 29): Asia's gross domestic product is set to grow by 3.9% in 2017 as the overall global economy grows by 2.5%, according to the Economist Intelligence Unit.
In a special report on Tuesday, EIU notes that the region will benefit as Japan attempts to use fiscal policy to stimulate demand, and China narrowly misses a slowdown in 2017.
However, several challenges still lie ahead. "China's debt problems pose danger, and slowing demand will force companies to look to countries such as India and Indonesia for future growth", said the EIU report.
"Trump may also pose a risk to Asian exporters if he pushes ahead with threats to raise barriers to the US market, while the proposed Trans-Pacific Partnership is almost certainly off the table."
Here is how Asia is expected to perform in six key industries, namely financial services, consumer goods, telecoms, healthcare, automotive and energy.
Financial Services
For 2017, financial services are expected to benefit from FinTech, mobile money, an emerging market rebound and expanding customer ranks.
The risk to that would come from China's debt-fuelled expansion and India's relaxation on its banks' bad debts.
Consumer Goods
Overall retail volumes will grow faster in 2017 as increasing demand in India mitigates the slowdown in China.
In particular, India's relaxed regulations have enabled IKEA to open flagship stores in the country in 2017.
Telecoms
Telecoms operators will see limited growth due to limited spectrum, even as several auctions are being planned for 2017.
Meanwhile, South Korea's Samsung faces the uphill task of rebuilding its reputation after the Galaxy Note 7 recall.
Healthcare
Health spending in the 60 richest economies is expected to grow at its fastest pace in 6 years, increasing collectively by 4.4%, as India and Indonesia work on extended access to care.
China could see a short-lived baby boom, following the move to a two-child policy.
Automotive
China is the world's biggest automotive market, and its car sales are expected to slow from the expiry of tax breaks on manufacturers like Volkswagen and General Motors.
That would in turn translate into a lower global car sales growth of 2.4% for 2017.
Commercial vehicle sales, on the other hand, will grow faster at 3.2%.
Energy
EIU forecasts that fossil fuels "will remain the mainstay and will be comparatively cheap".
It estimates Brent crude prices to increase from the average of US$44.80 per barrel in 2016 to an average of US$56.50 per barrel in 2017.
"2017 will be a testing year for OPEC as it tries to push prices higher. US shale players may simply deploy more rigs, keeping prices depressed," said EIU.