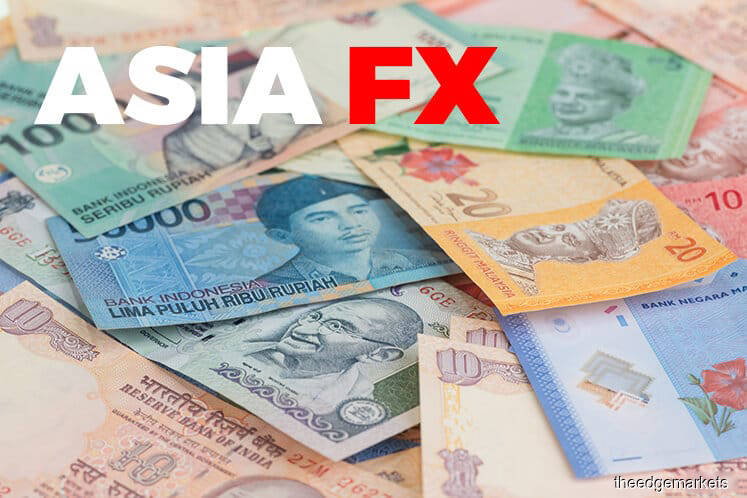 (Feb 12): Most emerging Asian currencies barely moved on Tuesday, with the dollar remaining firm and many investors steering from risk while waiting to see what comes out of this week's key U.S.-China trade talks.
U.S. and Chinese officials expressed hopes that the talks in Beijing, to be joined late this week by top officials, will ease their trade war, and avert a March 1 imposition of higher tariffs on US$200 billion of Chinese goods by Washington.
Bank of America Merrill Lynch Global Research, in a note, said there's a strong consensus favouring an extension of the 90-day "ceasefire"  U.S. President Donald Trump and Chinese President Xi Jinping agreed to on Dec 1.
However, an extension "with little meaningful progress may now disappoint", it said.  
Uncertainty on the talks' outcome, coupled with concerns on global growth, kept the safe haven dollar near its 2019 high, following an 0.45% jump on Monday.
Pressured by strength of the dollar and higher oil prices the Indonesian rupiah dropped as much as 0.3%, the day's biggest drop for a regional currency, before paring the loss to 0.1%. 
The Malaysian ringgit and Taiwan dollar both dipped 0.1%. 
The Philippine peso firmed 0.2% after reporting the trade deficit narrowed to a three-month low in December, as imports tumbled for the first time in a year.
The Chinese yuan and Singapore dollar advanced 0.1% each. 
    
India inflation data 
The Indian rupee firmed 0.4% ahead of January inflation data due later in the day. 
A Reuters poll predicted the inflation rate nudged up slightly but remained below the central bank's target for a sixth straight month.
DBS Group Research, in a note, said the central bank signalled last week that "benign headline inflation, rather than elevated core, was the key mandate and in so far as prints, remain below the target, the panel will have the space to take a growth supportive stance". 
The Reserve Bank of India on Thursday unexpectedly lowered interest rates and, as anticipated, changed its policy stance to "Neutral" to boost a slowing economy.
The following table shows rates for Asian currencies against the dollar at 0544 GMT.
 CURRENCIES VS U.S. DOLLAR
    
 Change on the day at   0544 GMT                  
 Currency               Latest bid  Previous day  Pct Move
 Japan yen              110.570     110.36        -0.19
 Sing dlr               1.359       1.3608        +0.13
 Taiwan dlr             30.840      30.809        -0.10
 Korean won             1123.500    1124.7        +0.11
 Baht                   31.350      31.35         +0.00
 Peso                   52.140      52.22         +0.15
 Rupiah                 14055.000   14035         -0.14
 Rupee                  70.910      71.17         +0.36
 Ringgit                4.075       4.07          -0.12
 Yuan                   6.785       6.7920        +0.10
                                                  
 Change so far in 2019                            
 Currency               Latest bid  End 2018      Pct Move
 Japan yen              110.570     109.56        -0.91
 Sing dlr               1.359       1.3627        +0.27
 Taiwan dlr             30.840      30.733        -0.35
 Korean won             1123.500    1115.70       -0.69
 Baht                   31.350      32.55         +3.83
 Peso                   52.140      52.47         +0.63
 Rupiah                 14055.000   14375         +2.28
 Rupee                  70.910      69.77         -1.61
 Ringgit                4.075       4.1300        +1.35
 Yuan                   6.785       6.8730        +1.30