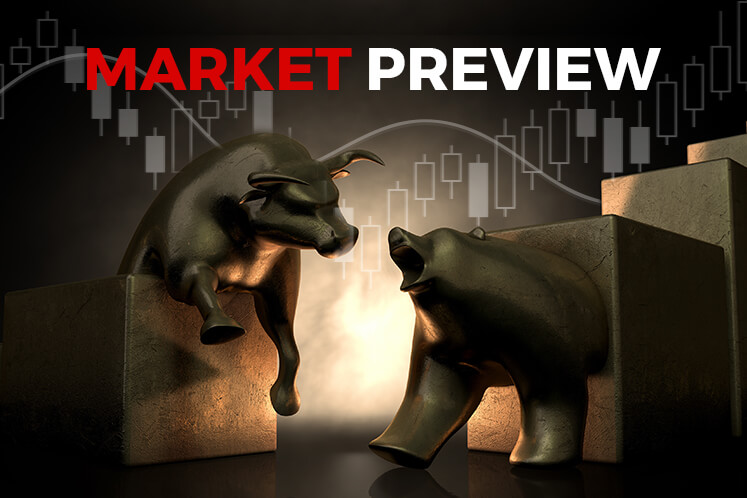 SYDNEY (Feb 14): Asian stocks looked set for a mixed start to trading Friday as investors mulled the latest coronavirus developments and news that the Federal Reserve will dial back its liquidity injections. Treasuries nudged higher.
Australian shares opened little changed, while futures were flat in Hong Kong and fell in Japan. The S&P 500 Index closed lower for the first time this week as the Federal Reserve Bank of New York said it will shrink its repurchase-agreement operations more than analysts expected. Earlier, the World Health Organization said a surge in coronavirus diagnoses didn't necessarily indicate a spike in infections, boosting risk appetite. The pound gained after Sajid Javid quit as the U.K.'s Chancellor of the Exchequer.
Investors are assessing the Fed's move to shrink repo operations given central bank support had helped calm markets since a September spike. Meantime, companies continue to pull profit guidance amid fears the spreading virus will dent growth, with Alibaba Group Holding Ltd. warning consumers are pulling back on discretionary spending.
"We are probably going to see central banks continue to step in to support the economy and that's part of what investors are looking at to give them confidence that this is a situation they can look through," John Porter, a fund manager at Mellon Investments Corp., told Bloomberg TV.
Elsewhere, oil remained above $51 a barrel in New York. 
These are the main moves in markets:
Stocks
* Futures on the S&P 500 were little changed as of 8:12 a.m. in Tokyo. The gauge dipped 0.2% on Thursday.
* Australia's S&P/ASX 200 Index rose 0.1%.
* Futures on Japan's Nikkei 225 fell 0.3%.
* Hang Seng futures earlier closed flat.
Currencies
* The yen was at 109.80 per dollar.
* The offshore yuan held at 6.9881 per dollar.
* The pound was at $1.3047 after rising 0.7%.
* The euro bought $1.0839, little changed.
Bonds
* The yield on 10-year Treasuries fell one basis point to 1.62%.
* Australia's 10-year yield rose three basis points to 1.07%.
Commodities
* West Texas Intermediate crude rose 0.8% to $51.59 a barrel.
* Gold added 0.6% to $1,576.13 an ounce.