This article first appeared in City & Country, The Edge Malaysia Weekly, on May 4, 2020 - May 10, 2020.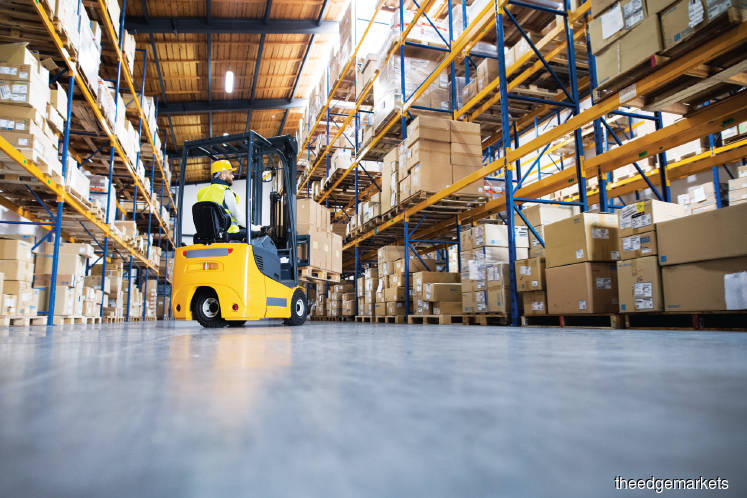 In China, the popularity of assets in the industrial and logistics segment is being driven by the accelerated growth in e-commerce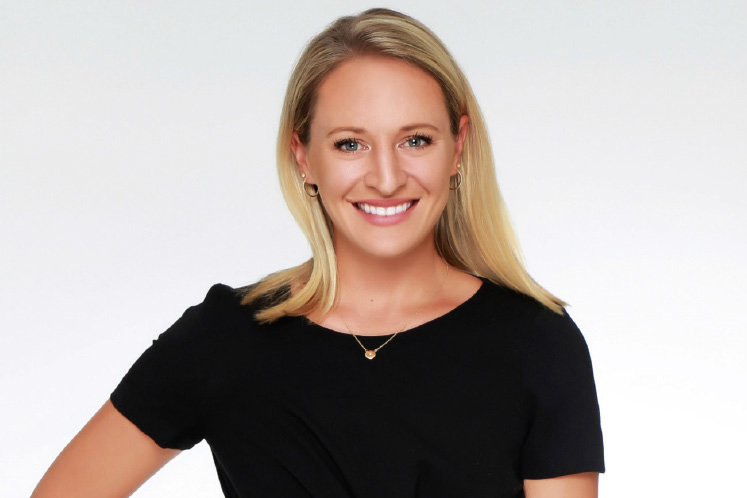 Relf: We expect transaction activity to pick up in 2Q and 3Q as markets begin to stabilise
Photo by Knight Frank Asia Pacific
As the global real estate markets reel from the impact of the Covid-19 outbreak, there is a glimmer of hope that the markets in Asia and Asia-Pacific are starting to see a recovery.
Knight Frank Asia Pacific head of outbound capital Emily Relf tells City & Country that markets such as China have started to see some pick-up in activity. While there is no telling when exactly things will turn around, she predicts that markets in the region will stabilise as early as 2Q.
"The view from here is quite optimistic. We're taking leading indicators from markets like China, which is seeing good recovery at the moment, and we expect transaction activity to pick up in 2Q and 3Q as markets begin to stabilise.
"We know there is a lot of capital out there waiting to be deployed into the region, so it's just waiting to see when these markets will stabilise," she adds.
"After China, South Korea is expected to see a rebound in activity. When you look at their transaction volumes in 1Q, they are only 10% down year on year. So they have been fairly active compared with, say, Singapore and Hong Kong, which have seen an 80% drop. We expect activity to continue in South Korea, [with] domestic investors and also those from Asia-Pacific leading the way."
Hong Kong and core markets in Australia also stand a good chance of a recovery, Relf says.
"Hong Kong has been doing well in containing the virus, although capital markets are slow there. In Australia, which has had a bit of a turnaround with cases dropping and some stabilisation, core markets like Sydney and Melbourne in particular have attracted overseas investors, so we might see some activity there.
"As Asia-Pacific is somewhat ahead at the moment in terms of flattening out the curve, with a few anomalies, I think we'll see Asia leading the way in terms of transaction deals coming back [later in the year]. However, it remains to be seen when exactly this will be," she adds.
Key trends
According to Relf, global markets are looking to Asia for an indication of what some of these major trends are, including in key assets such as those with long leases and strong covenants in the industrial and logistics sectors.
"We're seeing a flight to core markets, particularly those in Asia-Pacific that are seeing the most transaction volumes. This is something that we started to notice at the end of last year but we [believe] Covid-19 is exacerbating this trend and investors are really pushing into these core markets."
For example, Tier 1 offices in key cities in China are seeing a lot of interest, in addition to core industrial assets as well as those that offer long leases and strong covenants, notes Relf.
"We expect to see a lot of interest in these opportunities. In times of uncertainty, investors would seek these long-leased assets, and strong covenants are really going to appeal." A similar trend is expected to be seen in gateway cities such as London, some cities in Europe and the US.
On the other hand, assets with vacancies will be rather risky for incoming investors, as the occupier markets are less stable at the moment.
In China, the popularity of assets in the industrial and logistics segment is being driven by the accelerated growth in e-commerce. "Due to the big rise in e-commerce, such as online shopping as a result of Covid-19, this sector is going to fare very well," she says.
For alternative sectors, Relf is keeping an eye on multifamily and student accommodation as well as senior living. "While these sectors may go through some short-term pain due to [constrained] movement around the world, they are backed by demographic fundamentals with very, very strong demand. So we see these as fairly resilient sectors in the medium term."
Domestic activity in these markets is also expected to increase. She explains that investors will start looking at their own markets purely because of the travel restrictions that are in place. In markets such as Singapore, Hong Kong and, to some extent, China, where deals are dominated by overseas capital, the lack of overseas money coming in now will present investors with buying opportunities.
She also expects more activity in Asia-Pacific. "We'll start to see more interregional, Asia-Pacific-wide activity as a lot of capital from Asia-Pacific has been focused on opportunities outside the region such as in the UK, Europe, the US and Australia predominantly.
"Meanwhile, we are starting to see investors creating innovative ways to do their due diligence without having to travel. Also, those who have teams on the ground in different markets will be able to do more deals than those [who do not]."
No lack of capital
The current drop in transactions is not because of a lack of capital, says Relf. "A lot of capital has built up. Rather, I think it's the practicality of doing deals at the moment that is holding back transactions. I think investors are taking a wait-and-see approach for a number of reasons."
She believes that investors, especially those exposed to retail or hospitality properties, are looking at their own portfolios, focusing on asset management and looking after their tenants at the moment.
Some are being very cautious, Relf observes, as the Covid-19 crisis is an unprecedented crisis and no one knows how long it will last and what effect it will have.
"Having said that, there are investors out there who are willing to take a window of opportunity if they see one, and we have already started seeing some activity in China although we haven't seen big moves at the moment."
Relf points out that there were deals being negotiated before the pandemic that are still pending. "Deals aren't being killed, they're just being put on hold. So we expect to see a significant rebound in transaction activity later on in the year, as these investors have mandates to [invest]."
In terms of distressed opportunities, Relf has yet to see huge discounts. She notes that exchange rates are favourable to overseas investors.
"I think availability of debt is also going to be something very significant for investors to consider when they start looking to acquire. The cost of debt has certainly risen. So again, it comes back to core, long-leased, secure assets. There will certainly be more debt available for these kinds of assets than those exposed to more risks," says Relf.