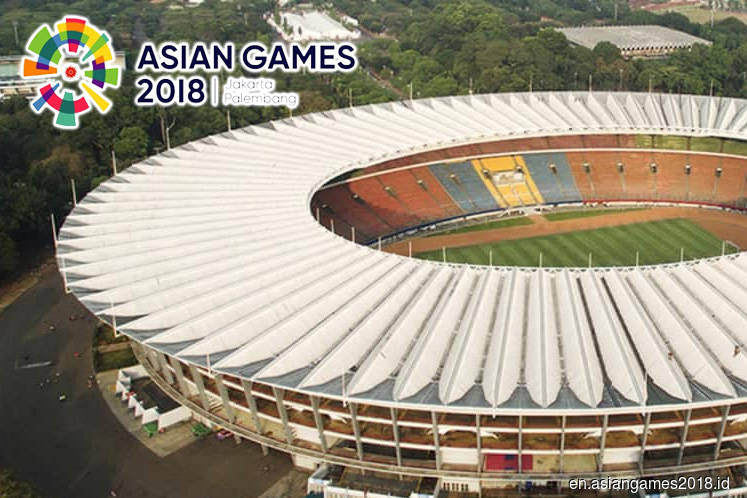 JAKARTA (Aug 27): The Malaysian contingent displayed quite an excellent performance on the eighth day of the 2018 Asian Games Jakarta-Palembang by clinching another gold, another silver and three bronze medals yesterday. 
The gold medal was contributed by squash queen Datuk Nicol David who ousted a younger Malaysian player S. Sivasangari; 11-13, 11-9, 5-11, 11-6 and 11-8 in the women's final at the Gelora Bung Karno Squash Stadium here.
Karate athlete, S. Prem Kumar bagged the bronze medal for Malaysia after defeating his opponent from Hong Kong, Lee Chun Ho 5-0 in the bronze medal decider in the men's kumite under 60kg event at the Plenary Hall of the Jakarta Convention Centre.
Two other bronze medals were from silat exponents Mohamad Hazim Amzad and Muhammad Robial Sobri, who lost to their opponents in the semifinals of the Putera C Class (55-60kg) and Putera I Class (85-90kg) events, respectively.
The five additional medals won by the Malaysian contingent today brought the country's medal tally to two gold, five silver and five bronze medal.
Meanwhile, defending champions China are almost certainly to be crowned overall champions of the 18th  edition of ASIAD after leading the medal tally with 78 gold, 59 silver and 37 bronze, followed by Japan(40-34-48) and South Korea (27-30-37).
The Malaysian contingent will continue the medal hunt in several events today, including track cycling, tenpin bowling and karate.