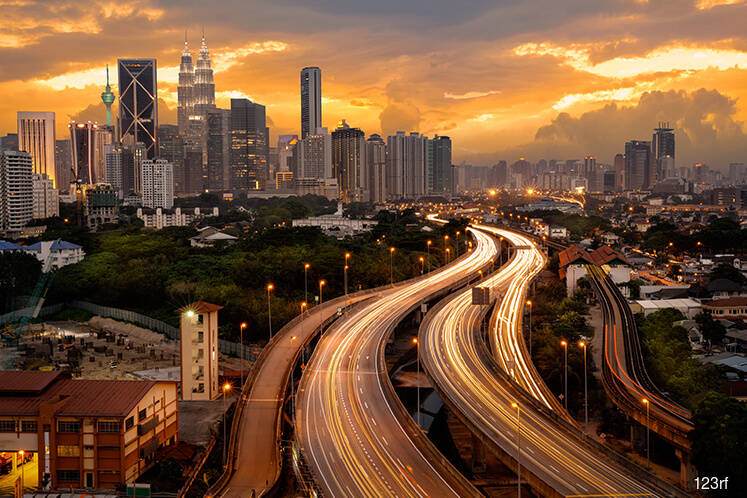 KUALA LUMPUR (July 19): The Asian Development Bank (ADB) 2018 Outlook Supplement (ADO) has maintained the bank's economic growth forecast for Malaysia at 5.3% for 2018 and 5% for 2019.
In its July 2018 ADO released today, ADB said the Malaysian economy took a breather in the first quarter of 2018 as gross domestic product (GDP) growth softened to 5.4% from 5.6% in 2017.
It explained that a stable labour market and higher wages buoyed private consumption, while lower government spending eased public consumption.
"The completion of several large infrastructure projects dented both public and private investment, as many were public-private partnerships, and slashed total investment by 9.1% to a level lower than last year.
"As expected, growth in exports lost some steam, reflecting slower external demand, as did growth in imports," it said.
ADB said policy changes effected by the new government elected in May — which include increasing the minimum wage by about RM500, effectively suspending the goods and services tax effective from June 1, 2018, and stabilising fuel prices by reintroducing some subsidies — are expected to spur consumer spending towards the end of the year.
"Meanwhile, discussions to cancel big government investment projects could reduce investment spending originally slated for 2019.
"On balance, the ADO 2018 growth outlook is maintained at 5.3% for 2018 and 5.0% for 2019," it said.
On its inflation outlook, the ADB said inflation in Malaysia slowed to 1.7% in the first five months of 2018 from 4.1% a year earlier, largely thanks to lower transmission of global fuel price changes to domestic prices.
It said prices for transportation, which comprises 13.7% of the consumer price index basket, rose at only a tenth of the pace last year.
"Fuel subsidies in effect since June 2018 are expected to further contain inflation, prompting this Supplement to revise down the forecast for 2018 from 2.6% to 2.5%.
"The projection for 2019 is maintained at 1.8%," it said.