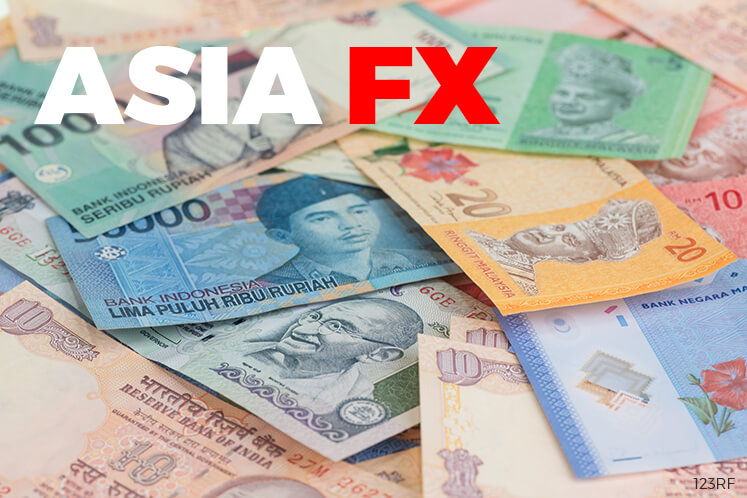 (March 22): Doubts the Trump administration would be able to pass a new healthcare plan this week to replace "Obamacare", let alone deliver promised tax cuts and corporate deregulation, dragged down Emerging Asia currencies on Wednesday.
Investors worried that a failed healthcare reform push would  portend trouble for policy promises that have propelled financial markets in recent months.
"One thing we know for sure now is that there are no rubber stamps for Trump's agenda," said Stephen Innes, senior trader at OANDA.
Asian stocks posted their biggest drop in two weeks on Wednesday, hitting regional currencies as investors pulled out of risk assets.
The South Korean won and the Indian rupee, which were the major gainers over the past week, fell about a quarter of a percent each.
The Taiwan dollar and the Philippine peso also slipped, although China's yuan bucked the regional trend after the People's Bank of China set its trading midpoint at the strongest level this week.
Analysts said North Korea's failed missile test on Wednesday had litle, if any effect on the South Korean won and other Asian currencies.
Asian equities and currencies have risen this year on improving economic data, which has attracted risk-taking investors. 
MSCI's broadest index of Asia-Pacific shares outside Japan has risen nearly 12% this year, while currencies such as the South Korean won and the Taiwan dollar have gained more than 5% each.
But now doubts over the Trump administration's ability to pull off big reforms has raised questions over whether Asian markets could still lure investors in a more risk-averse investment climate.
A few analysts, however, are still positive.
"Data from Asia has been pretty good compared to the end of last year. We have seen the bottom of the the Asian economies' lows," said Irene Cheung, senior FX Strategist at ANZ Bank.
"My core perspective is, you could see some currencies in Asia outperforming, based on fundamentals."
CURRENCIES VS U.S. DOLLAR
Change on the day at 0701 GMT
| | | | |
| --- | --- | --- | --- |
| Currency | Latest bid | Previous day | Pct Move |
| Japan yen | 111.370 | 111.71 | +0.31 |
| Sing dlr | 1.399 | 1.3994 | +0.01 |
| Taiwan dlr | 30.490 | 30.458 | -0.10 |
| Korean won | 1123.300 | 1120.3 | -0.27 |
| Baht | 34.640 | 34.669 | +0.08 |
| Peso | 50.290 | 50.185 | -0.21 |
| Rupiah | 13326.000 | 13318 | -0.06 |
| Rupee | 65.458 | 65.29 | -0.26 |
| Ringgit | 4.423 | 4.423 | +0.00 |
| Yuan | 6.886 | 6.8928 | +0.10 |
Change so far
| | | | |
| --- | --- | --- | --- |
| Currency | Latest bid | End prev year | Pct Move |
| Japan yen | 111.370 | 117.07 | +5.12 |
| Sing dlr | 1.399 | 1.4490 | +3.56 |
| Taiwan dlr | 30.490 | 32.279 | +5.87 |
| Korean won | 1123.300 | 1207.70 | +7.51 |
| Baht | 34.640 | 35.80 | +3.35 |
| Peso | 50.290 | 49.72 | -1.13 |
| Rupiah | 13326.000 | 13470 | +1.08 |
| Rupee | 65.458 | 67.92 | +3.76 |
| Ringgit | 4.423 | 4.4845 | +1.39 |
| Yuan | 6.886 | 6.9467 | +0.89 |