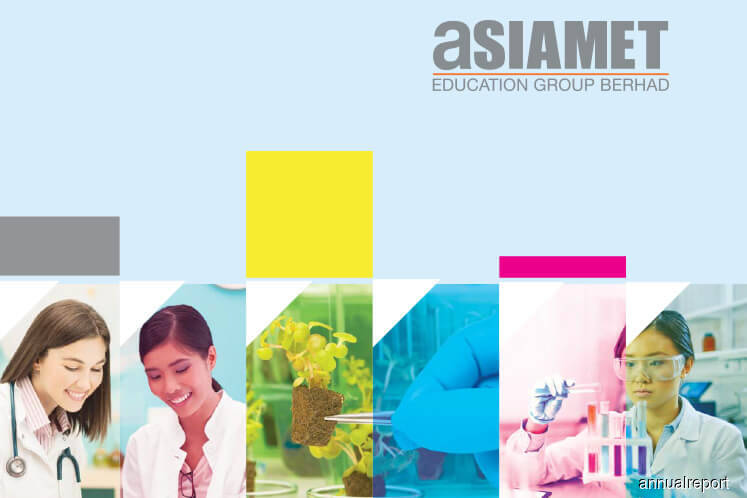 KUALA LUMPUR (Oct 12): Asiamet Education Group Bhd shot up 9 sen or 55% this morning to 25.5 sen, while shares of SMRT Holdings Bhd, which has a 21.1% stake in Asiamet, were up 4.5 sen or 24% to 23.5 sen.
Both counters were also actively traded this morning, with 108.59 million Asiamet shares changing hands and 32.4 million SMRT shares traded. In comparison, Asiamet's average 200-day trading volume is 1.1 million shares and SMRT's is 1.08 million shares.
At Asiamet's extraordinary general meeting last month, its shareholders approved the acquisition of CUCMS Education Sdn Bhd, operator of the Cyberjaya University, from SMRT via an issuance of 830 million shares at 20 sen each to SMRT's wholly-owned subsidiary, SMR Education Sdn Bhd.
Shareholders also approved the proposed delisting of Asiamet and a one-for-one share exchange with Minda Global Sdn Bhd, which will take over Asiamet's listing status and serve as Asiamet group's holding company. This is part of an internal reorganisation to be undertaken by the group.
The acquisition and internal reorganisation is expected to be completed by the end of November.