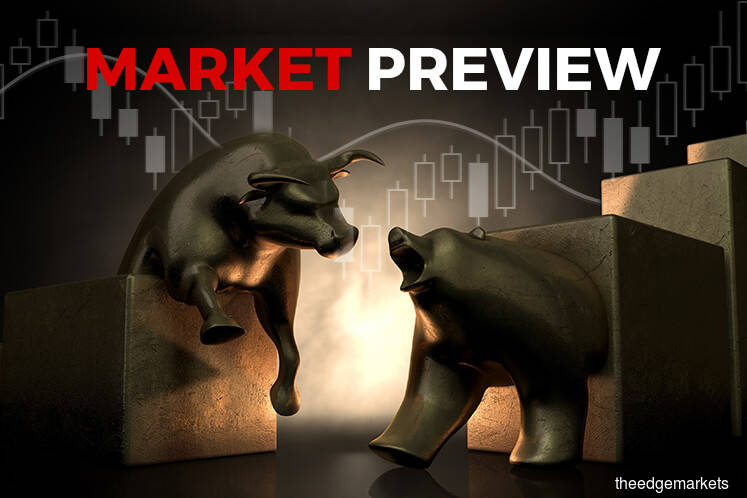 (March 7): Asian stocks were poised for a cautious start Thursday as global growth concerns resurfaced and U.S. equities dropped. The dollar rose for a sixth day.
Futures on Japanese and Australian equities were little changed, while contracts on Hong Kong's Hang Seng edged lower. The S&P 500 fell for a third day after reports showed the U.S. trade deficit widened in 2018 to a 10-year high and private companies added fewer employees than analysts forecast last month. Commodities were led lower by oil after a bigger-than-expected buildup in U.S. crude stockpiles. Treasuries and the yen climbed as investors sought out defensive assets.
Trade remains high on investors' agenda as they wait for details of a possible accord, with President Donald Trump said to be pressuring U.S. negotiators to cut a deal with China soon in hope of fueling a market rally. Next up for traders will be any policy clues emanating from Thursday's decision at the European Central Bank and then the monthly U.S. jobs report on Friday.
"The possibility of a soft landing of this economy throughout the course of 2019 is still in play, but every data point now is watched with extreme focus and what you're seeing is markets are not giving it the benefit of the doubt," said Matthew Miskin, a market strategist at John Hancock Investments in Boston.
Elsewhere, Canada's dollar extended losses after the Bank of Canada toned down its conviction that interest rates will need to go higher.
Here are some key events coming up:
ECB policy makers are expected to leave rates unchanged amid a deteriorating outlook. President Mario Draghi will hold a news conference on Thursday after the decision. The U.S. jobs report Friday may show hiring moderated in February. Nonfarm payrolls may have increased by 185,000 while the jobless rate fell to 3.9 percent, according to estimates.
These are the latest moves in markets:
Stocks
The S&P 500 Index fell 0.7 percent. Futures on Japan's Nikkei 225 and on Australia's S&P/ASX 200 Index were flat. Hang Seng futures earlier slid 0.1 percent.
Currencies
The yen rose 0.1 percent to 111.76 per dollar. The offshore yuan fell 0.2 percent to 6.7178 per dollar. The Bloomberg Dollar Spot Index added 0.2 percent, hitting the highest in three weeks with its sixth straight advance. The euro was little changed at $1.1310.
Bonds
The yield on 10-year Treasuries fell three basis points to 2.69 percent.
Commodities
WTI crude fell 0.6 percent to $56.23 a barrel. Gold dipped 0.1 percent to $1,286.82 an ounce. - Bloomberg