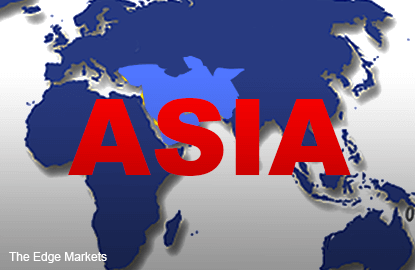 SINGAPORE (Jan 9): HSBC Global Research on Monday says that trade – the cornerstone of Asia's economy – is poised to take a tumble with growing protectionist sentiment, especially in the US.
"There is a palpable protectionist turn," says Frederic Neumann, HSBC's co-head of Asian Economics Research.
Already, US President-elect Donald Trump has vowed to withdraw from the Trans-Pacific Partnership (TPP) on his first day in office, calling the deal "a potential disaster for our country."
The 12-nation TPP aimed to cut trade barriers in some of Asia's fastest-growing economies. Japanese Prime Minister Shinzo Abe was quoted as saying: "the TPP would be meaningless without the United States."
"Optimists argue that rhetoric might not be followed up by equally forceful action," Neumann says. "But a more immediate concern for Asia is that such noise will already put a dent on investment."
"Already, companies have curtailed capex, with expenditure on facilities and equipment slowing to a multi-year low in China, and declining outright in places like Japan, Korea, and Thailand," he points out. "Worries over market access could amplify this in 2017."
Meanwhile, Trump's pullout of the TPP could open the way for China's own version of an Asia-Pacific trade pact – the Regional Comprehensive Economic Partnership (RCEP), which notably excludes the US.
In addition, the Asian region could benefit from the Information Technology Agreement and the Trade Facilitation Agreement.
"Yet, as helpful as these steps are, they pale in comparison to the uncertainty that has emerged around market access to one of the world's largest consumer markets," says Neumann.
"Even RCEP, an agreement spanning economies that comprise some 30% of world GDP, cannot make up for this, being composed of markets that largely run external surpluses and with often similar production patterns," he adds.
While Neumann says the rise of protectionism might not yet turn into a reality, "words alone can be costly."
"In 2017, Asia will find that such rhetoric already harms growth, not necessarily through reduced trade volumes in the near future, but through a decline in foreign direct and local investment," Neumann says.