This article first appeared in The Edge Malaysia Weekly, on July 5, 2021 - July 11, 2021.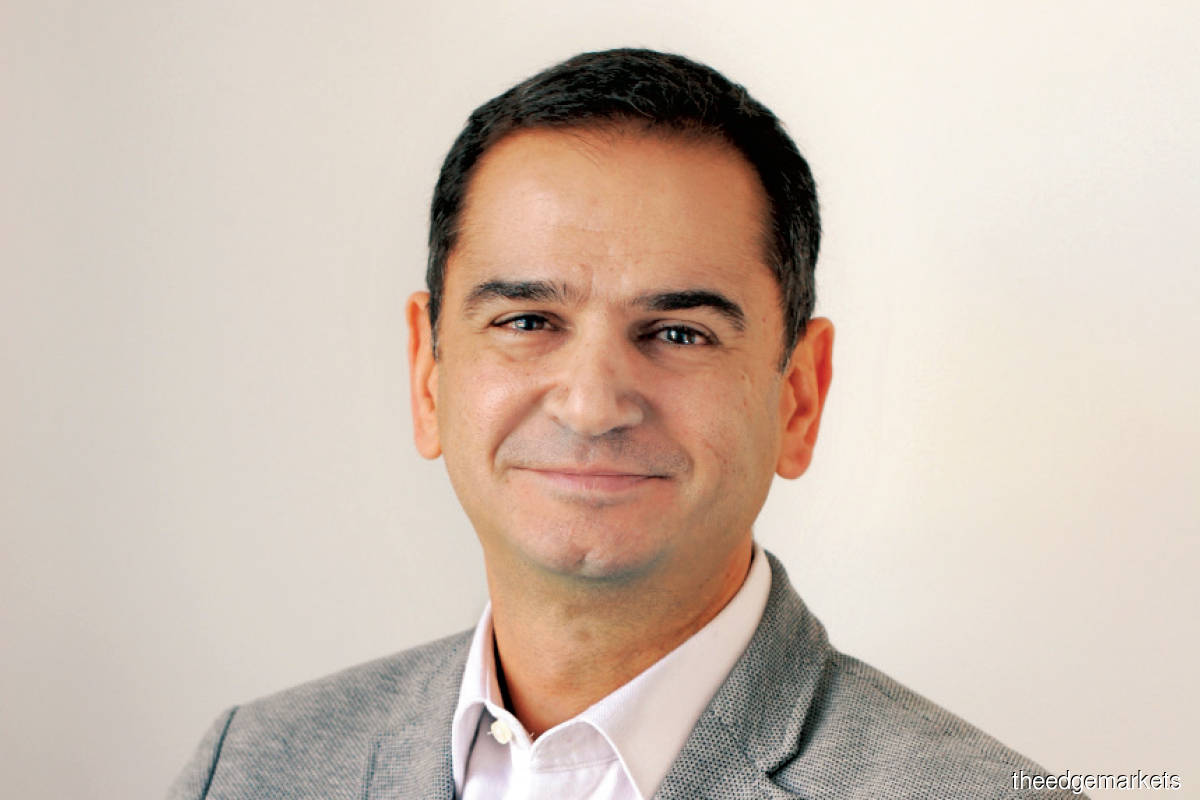 ASIA-Pacific lost leadership of the world's high-net-worth individual (HNWI) market — both in terms of size and wealth — to North America last year, ending five straight years of dominance, according to global consulting firm Capgemini's World Wealth Report 2021.
Boosted by rising equity markets and government stimulus, North America surpassed Asia-Pacific to become the leader in HNWI population and wealth in 2020, the recently-released report revealed.
The report shows that North America's HNWI population expanded by 10.7% in 2020 from the previous year, while its HNWI wealth grew 11.9%. This compares with growth of 5.8% and 8.4% respectively for Asia-Pacific.
It was the first time since 2015 that Asia-Pacific did not take the lead in HNWI growth.
"Is this a temporary situation? Will it last? Nobody knows, of course, but clearly, Asia-Pacific has structural advantages — much younger demographics, robust economic momentum — which will truly allow it to continue being a strong contender to probably soon [make a] comeback," Elias Ghanem, Capgemini's global head of market intelligence, tells The Edge in an interview.
Despite the Covid-19 pandemic, unprecedented stock market gains amid a volatile global economy drove the world's HNWI population higher by 6.3% in 2020, even as HNWI wealth jumped 7.6%.
Technology stocks, a key wealth driver in 2019, grew even more sharply in 2020, with Apple, Amazon and Microsoft accounting for more than 53% of the S&P 500's total returns last year.
North America's wealth was largely equity driven, says Ghanem, noting that equities made up 38% of their total investments versus 22% for Asia-Pacific and 24% for Europe.
"So, as the equity markets drove business up, logically, North America took the lion's share of the growth," explains Ghanem, who is based in Paris, France.
He points out, however, that key countries within Asia-Pacific such as China, Hong Kong and South Korea did "very well" in terms of HNWI wealth growth, even outperforming the global average of 7.6%.
"China grew 13.5% in terms of HNWI wealth, Hong Kong by 12.1%, South Korea by 9.2%, and Taiwan 9%. So basically, [they're] in good shape, let's not forget that," he remarks. It was the more moderate performance of the other Asia-Pacific markets such as Australia, Singapore and Thailand that weighed on the overall region's performance.
North America accounted for 55% of the more than 1.2 million new HNWIs added to the global pool in 2020. And, it contributed 46% to the world's total HNWI wealth growth of US$5.6 trillion.
Interestingly, of the world's different regions, the Middle East saw the strongest HNWI population and wealth growth after North America, at 6.8% and 10.7% respectively. This was primarily because of Iran's dramatic economic resurgence. Between March and July last year, the Tehran Stock Exchange's trade values increased by 625% compared with the same period a year earlier, and the market went on to hit a record high in early August.
The government also pledged to invest 1% of its sovereign wealth fund to expand the market further. As a result, Iran saw its HNWI population and wealth increase by a strong 21.6% and 24.3% respectively.
As for Malaysia, Ghanem reveals that the country's HNWI population rose by 5.9% to "almost 78,000" in 2020 from 73,000 in the previous year, while wealth jumped 8.7% to US$513 billion from US$471 billion. "These are good numbers," he comments.
In Malaysia, there were 66,000 HNWIs with investible assets of between US$1 million and US$5 million; 10,000 with assets of between US$5 million and US$30 million; and, 1,400 with assets of more than US$30 million, he says. The latter were deemed to be ultra-HNWI.
Evolving behaviour
A key finding of the Capgemini report was that the profile and behaviours of HNWIs have evolved over the years. They are more self-directed and prefer a hands-on approach in this digital age.
The report shows that 71% of HNWIs in Asia Pacific now prefer independently conducting transactions over receiving human assistance.
"It's now a younger, higher-digitalised HNWI population … they are very hands-on in terms of running their own business. These have implications for the wealth management industry. It really accelerates digitalisation as the way of going forward and [the need for] adopting new-age tech-firm skills," Ghanem says.
"Wealth management firms need to find the right balance between strengthening what they do well, which is trust and long-term interaction, and bringing in new-age tech-firm skills such as mobile interaction, hyper personalisation and a seamless digital experience," he adds.
He says it is essential that wealth management firms evolve towards hybrid advisory. "That's the only way for wealth management firms to capture market opportunities and be able to remain in the game."
The report found that HNWIs are now also very much into sustainable investing and alternative investments, especially among the young in Asia.
According to Ghanem, 72% of HNWIs globally have invested in cryptocurrencies. In Singapore, the figure stands at 91%. "Now, let's be very clear — it's not that they shifted their portfolio to cryptocurrency, far from that. They are getting into a new way of investing and cryptocurrency is [benefitting from that]."
He says wealth management firms are facing a dynamic macro-economic environment, considering rising costs, evolving customer expectations, new competitive players and client segments, as well as new asset classes.
"It is time for firms to push the frontiers of wealth management to capture customer mindshare by adopting the skills of new-age tech firms while maintaining the identity of a traditional wealth management institution," he concludes.