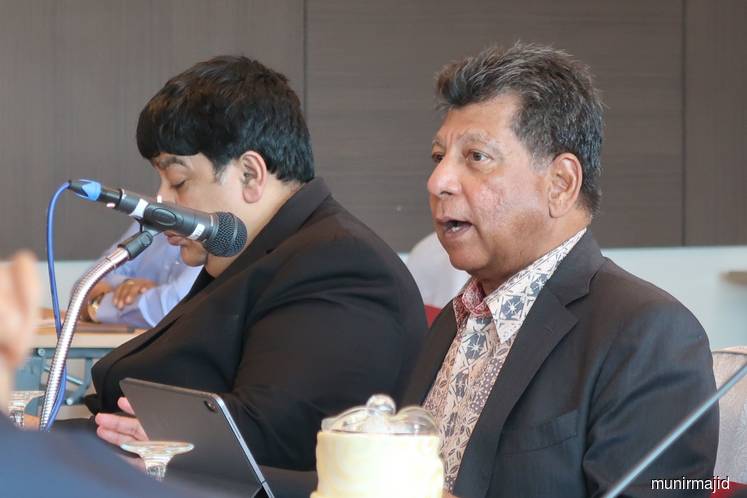 KUALA LUMPUR (Feb 20): The Asean Business Advisory Council Malaysia (Asean-BAC Malaysia) today had a dialogue session with Sarawak's small and medium enterprises (SMEs), which touched on the ongoing technological, economic and geographical changes that would determine the future of business in Sarawak.
The dialogue held in Kuching was attended by 70 participants, including representatives of SME Corp, the Ministry of International Trade and Industries, and Sarawak's Economic Planning Unit, according to Asean-BAC Malaysia in a statement.
Discussions resolved around the immediate concerns of "local survival and growth" such as challenges of access to finance, of new technologies and digital companies, and of size to make a difference, said Asean-BAC Malaysia chairman Tan Sri Dr Munir Majid.
In the dialogue, the issue of many existing institutions not engaging and providing sufficient information to business enterprises was raised. It was clear there are many opportunities for financing not sufficiently known or taken up by SMEs, Asean-BAC Malaysia said.
It was also observed how existing regional arrangements such as BIMP-EAGA (Brunei-Indonesia-Malaysia-Philippines East Asean Growth Area) are not really being actively driven ahead.
Dr Munir, who led the discussion, also pointed to how Asean can be promoted further as a potential playing field for businesses in Sarawak.
"Businesses in the country away from the major commercial centres in Malaysia are less aware of Asean. Its economic size and potential have to be brought to their business consciousness," Dr Munir said.
Also in attendance was SME Corp Sarawak director Ismail Hashim, who made a substantial presentation on SME Corp and the 177 programmes it pursued in 2019, with RM13.8 billion spent.
Raja Singham, the founder of BAC Education Group that runs the Brickfields Asia College franchise was also present. A council member in Asean-BAC Malaysia, Raja Singham took the opportunity in the dialogue to share the experiences and resources of his group, one of the largest private education companies in the region, with budding entrepreneurs from Sarawak.