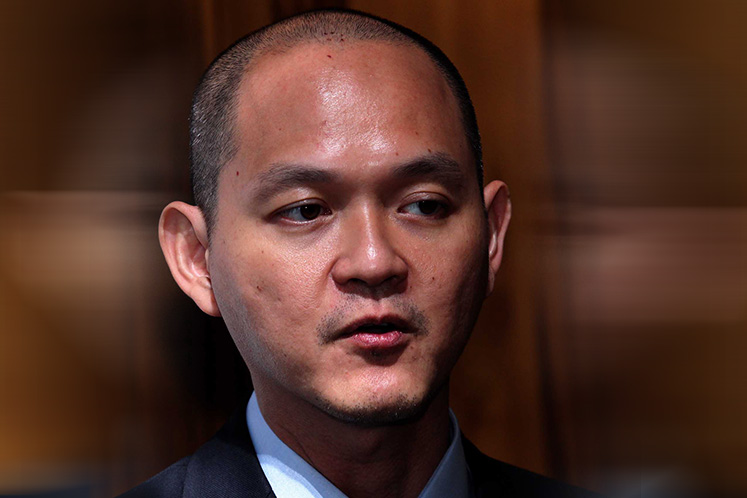 KUALA LUMPUR (Sept 6): Deputy International Trade and Industry Minister Dr Ong Kian Ming today called for greater cooperation between Asean countries to take advantage of the trade diversion into this region as a result of the escalating trade tensions between the US and China.
During his keynote speech at the Selangor International Business Summit Series today, Ong observed that a lot of multinational companies from China, US and even Europe are now interested to set up businesses, as well as increase their investments, in Asean. But Asean countries are mostly competing against one another to secure these investments.
"Is there a possibility whereby countries in Asean can work together to deliver an attractive package to foreign direct investors who want to relocate or want to invest more here (Asean), as a result of this trade war? So far, I have not seen such a concerted effort. But I think this is where opportunities lie," he said, addressing the audience that came from Asean, Asia Pacific, Middle East, Africa and Europe.
Ong pointed to the example of the linkages between the State of Johor and Singapore, whereby some companies manufacture in Singapore and then transport to Johor to assemble.
"There are many opportunities for us to co-invest as a strategic hub between countries in Asean so that we can export together to other countries including to China and US. I think this is one possible model that we can explore," he said.
He said it is critical now for Asean countries to step up and work for more interaction and cooperation between companies, countries, and States within the region to develop a cohesive unit that can take advantage of the trade diversion due to the trade war between US and China.
In order to achieve this, Ong advocated for more exchange of ideas within the region, instead of looking for examples outside Asean.
"I think the people-to-people relationship, the business-to-business relationship, and the exchange of ideas among all these stakeholders can be enhanced. When we have a genuine exchange of ideas and people across borders, I think businesses, investments and trade can thrive," he said.
"Without this genuine exchange of ideas among these non-governmental agencies, I think it is very difficult for us to really play a role to push Asean to the next level," Ong added.