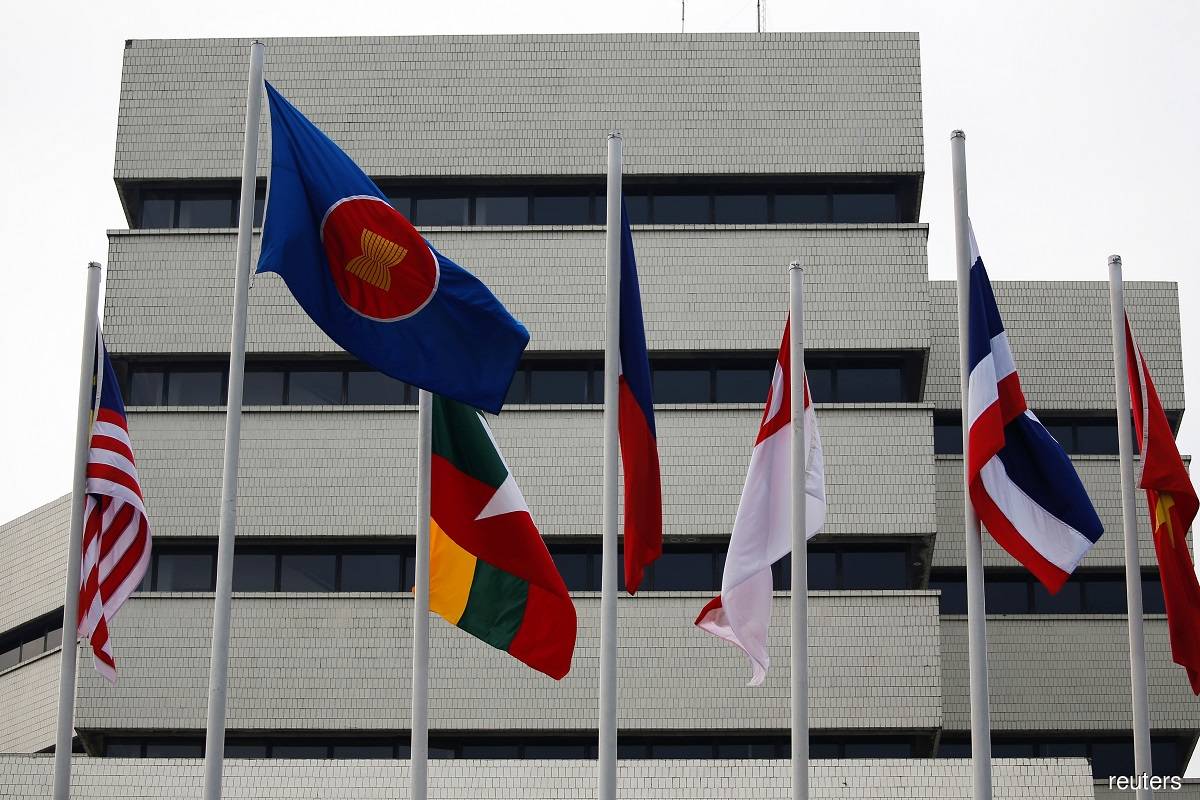 KUALA LUMPUR (July 26): The path to net zero should be an integrated initiative involving governments, industry and consumers, with policymakers taking the lead to create an ecosystem where all economic players can effectively participate.
Speaking at Maybank Kim Eng's "Decarbonising ASEAN" webinar last week, chairman of Malaysia Airlines Bhd, Gas Malaysia Bhd and DRB-Hicom Bhd Tan Sri Wan Zulkiflee Wan Ariffin noted that while there are a lot of commitments by countries as part of the Paris Agreement, there are not many real strategies and implementation plans.
Against this backdrop, Wan Zulkiflee said the rhetoric and realities have to be negotiated as he believes that meeting emissions target requires a multi-agency effort not confined to the Ministry of Environment.
"For ASEAN countries, the transition to low carbon would impact government revenue, which in turn has economic and social impacts. So the transition has to be managed well. It has to be a just transition," he said.
Malayan Banking Bhd (Maybank) group president and chief executive officer (CEO) Datuk Abdul Farid Alias echoed that by saying, "It is not about winners or losers. We are paying for the unintended consequences of the Industrial Revolution. We need to bring everybody in the same direction to make progress. It should be approached pragmatically."
He said it is no surprise that financial service is looked upon to effect change as the sector is the allocator of capital.
"Maybank's mission of Humanising Financial Services goes hand in hand with ESG (environment, social and governance). It means being mindful of our impact on the community and the environment that they live in.
"Our approach is to look at our own emissions, as well as actively engage with clients and counterparties for Scope 3 emissions. We have also engaged with educators to devise programmes to upskill our people. It is important for us to understand the terminologies and concepts before we start planning and talking to clients," he added.
EKI Energy Services Ltd managing director cum CEO Manish Dabkara said while not a long-term solution, carbon offsets can help ASEAN countries to transition, by making finance flows consistent with a pathway towards low emissions and climate-resilient development.
"Revenue generated from carbon offsets motivates businesses to increase the use of environmentally friendly equipment and operation," he said.
Indorama Ventures chief sustainability officer Yash Lohia promoted the circular economy which is about to make-use-collect-recycle an alternative way to decarbonise and is aimed to reduce waste and limit consumption.
"To scale circularity, we need regulations supporting recycled content, better collection, and infrastructure for recycling and producing recyclables," Yash added.
Wan Zulkiflee said energy literacy is vital as with any energy, there will be environmental implications.
"For example, to make batteries for electric vehicles, by 2030 cobalt and nickel extraction will have to be seven times (of) what it is today," according to Wan Zulkiflee.
Nonetheless, Wan Zulkiflee sees a lot of potential in gas to enable a low carbon transition in ASEAN given it is the cleanest fossil fuel and proximity of gas reserves.
According to Maybank Kim Eng Research, ASEAN countries' greenhouse gas emissions per capita are relatively low compared to developed economies', but the region's carbon dioxide emission growth was the fastest in the world between 1990 and 2010, due to rapid economic growth and growing demand for energy.
"Southeast Asia is expected to invest US$9.8 billion (RM41.47 billion) in smart grid infrastructure between 2018 and 2027. Singapore and Malaysia are clear leaders in the region, while Thailand has demonstrated a real commitment through various pilot projects with renewables," it added.