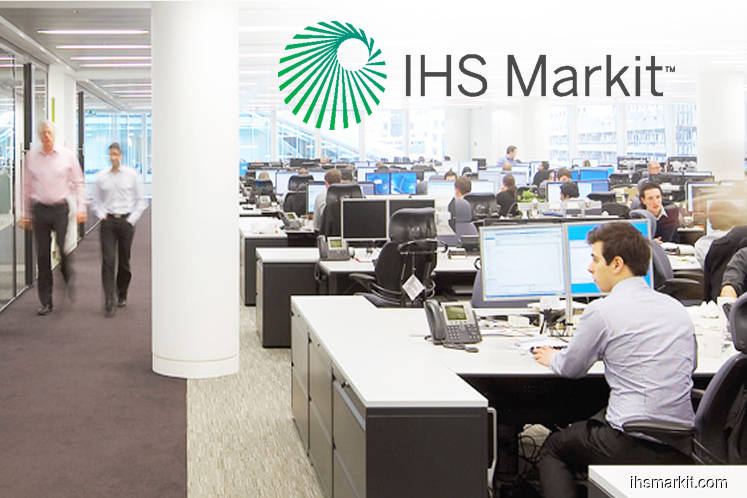 KUALA LUMPUR (Dec 2): While operating conditions continue to worsen for the sixth straight month at ASEAN manufacturing firms, the sector's fall in production and incoming new business has slowed compared with October, said IHS Markit.
According to its latest Purchase Managers' Index (PMI) data, the sector's headline index figures rose to 49.2 in November from 48.5 in October, weighed down by new business and employment.
"Notably, the deterioration in operating conditions was the softest since July, with both production and incoming new business falling at softer rates than those seen in October," it said.
Singapore saw the sharpest decline out of seven countries monitored, at 47.7 in the PMI; however, the headline index for the republic was at the highest for eight months and showed only a moderate contraction overall.
Meanwhile, Indonesia's headline figure (48.2) improved slightly from October but nonetheless indicated a fifth consecutive deterioration in operating conditions and was moderate overall.
Thailand's headline index (49.3) was the lowest for just over a year, signalling a marginal deterioration in the health of the Thai manufacturing sector.
Malaysia's PMI for November was 49.5 in November, showing a slowdown in the sector's declining operating conditions, which have been observed since October last year.
On the other hand, IHS Markit highlighted Myanmar as the best performing country.
The headline index (52.7) indicated a solid improvement in operating conditions and extended the current sequence of growth to 13 months.
The Philippines also reported an improvement with the headline figure of 51.4, the lowest since July amid softening growth of output and new orders.
It noted that Vietnam was the only other country to report an improvement in the health of the manufacturing sector in November.
"Following no-change in operating conditions in October, the headline index (51.0) signalled a marginal improvement and was the strongest for three months," it said.
IHS Markit also said workforce numbers fell for the sixth month in a row with the rate of job losses the second-fastest since December 2015.
"Backlogs of work fell for a fifth consecutive month, highlighting further spare capacity.
"November data highlighted a further reduction in buying activity, albeit at the slowest pace for four months," it added.
Meanwhile, in terms of prices, inflationary pressures remained historically subdued.
The rate of input price inflation was unchanged from October's survey record low.
Meanwhile, average selling prices remained stable for a second consecutive month reflecting competitive pressures.
"Nonetheless, ASEAN manufacturers were optimistic that output would rise over the next 12 months in November. The level of positive sentiment strengthened to the highest since June," it said.