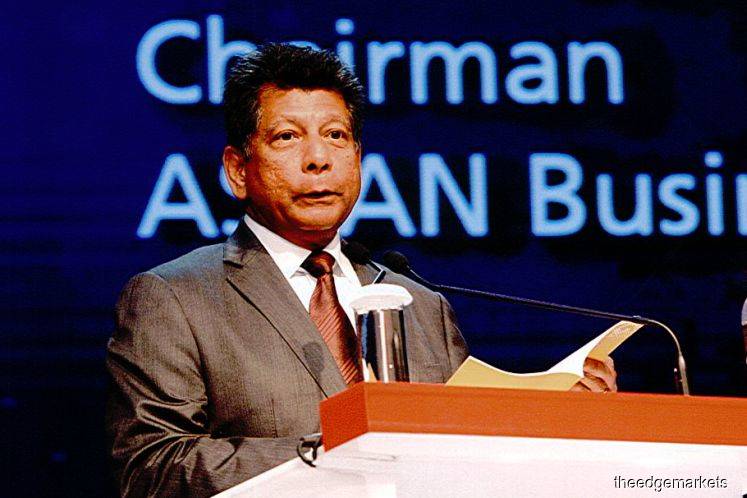 KUALA LUMPUR (Oct 30): Asean and China should set up a joint task force comprising official and private sector representatives to work towards the success of the Belt and Road Initiative (BRI) in the region, says CIMB Asean Research Institute (CARI) chairman Tan Sri Dr Munir Majid. 
The task force should seek to establish high-level guidelines on principles and practices in regional BRI projects whose detailed terms will be up to individual states to determine, Munir said.
"This task force should also work to align the Master Plan for Asean Connectivity (MPAC) 2025 with the BRI, so that regional infrastructure development takes place in an orderly manner without waste and costly white elephants," he said during a panel discussion after the launch of a joint report by CARI and LSE IDEAS, a foreign policy think tank at the London School of Economics and Political Science. 
The report, entitled "The BRI and Southeast Asia", was launched by Economic Affairs Minister, Datuk Seri Azmin Ali. 
Noting Asean-China economic relations are extremely strong and well-founded, Munir said: "Collaboration on BRI should be a part of the Asean-China Strategic Partnership Vision 2030 to ensure its resounding success and to address kinks in BRI roll-out as have become evident. 
"Objective, expert and professional project terms execution will anticipate and remove problems that should not be allowed to puncture the visionary BRI — whose potential for connectivity are considered unmatched in human history," he said.