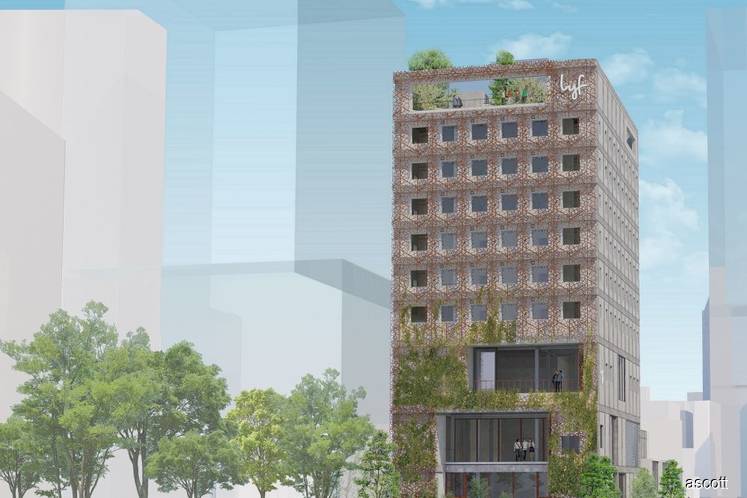 PETALING JAYA (April 10): The Ascott Ltd (Ascott), CapitaLand's wholly owned lodging business unit, is bringing its co-living "lyf" brand to Kuala Lumpur to ride on the growing community living culture among millennials.
Situated along Jalan Raja Chulan, the co-living property dubbed lyf Raja Chulan Kuala Lumpur is scheduled to open in 2020.
It is poised to benefit from its proximity to transportation nodes such as the Masjid Jamek LRT Station as well as office space, co-working space and tourist attractions nearby, said Ascott in a statement today.
Ascott CEO Kevin Goh said demand for the company's lyf-branded co-living properties is gaining ground and with the brand, they are able to seize opportunities presented by the booming millennial generation, which already accounts for a quarter of its customer base and is set to become the largest spending travel demographic in the near future.
Besides lyf Raja Chulan Kuala Lumpur, Ascott is also taking the brand to Fukuoka in Japan and Shanghai in China.
Tentatively named lyf Fukuoka and lyf Hongqiao Shanghai, the two properties are targeted to open in 2020 and 2022, respectively.
With these three new additions, Ascott has eight lyf properties with over 1,600 units under development in Singapore, China, Japan, Malaysia, Thailand and the Philippines.
"We are bringing lyf to Fukuoka, Kuala Lumpur and Shanghai as the buzzing start-up ecosystems in these cities have given rise to a popular culture of living and co-creating as a community among the millennials.
"Ascott's lyf properties, with their flexible communal spaces and social programmes, will cater to the lifestyle aspirations of creative professionals, technopreneurs, trendsetters and millennial travellers who seek collaborative and networking opportunities in the community," said Goh.
He added that besides Singapore, China, Japan, Malaysia, Thailand and the Philippines where Ascott will be opening lyf properties, the company is also looking to bring lyf to other potential markets including Australia, France, Germany, Indonesia, and the UK.
Including the three new lyf properties, Ascott has clinched contracts to manage 14 properties with over 2,000 units across eight countries, namely China, Germany, India, Indonesia, Japan, Malaysia, Thailand and Saudi Arabia.
"We have continued to build on our strong growth momentum in the first quarter this year and accelerated Ascott's growth across Asia Pacific, Europe and the Middle East," he noted, adding that Ascott is fast tracking its expansion to achieve the global target of 160,000 units by 2023.