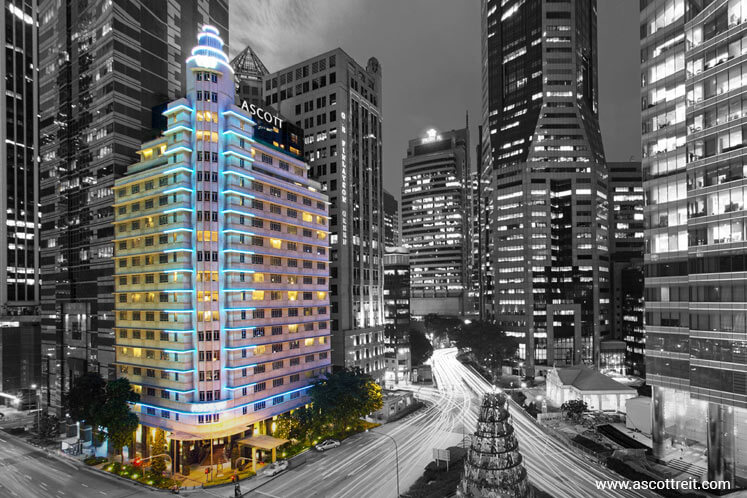 SINGAPORE (April 13): Ascott Residence Trust (ART), through its wholly-owned subsidiary Zenith Residences Tokyo Tokutei Mokuteki Kaisha (Zenith TMK), has agreed to divest its trust beneficiary interests (TBI) of 18 rental housing properties under Zenith TMK's portfolio in Tokyo, Japan, for 12 billion yen (approximately S$153.6 million) to Nikko Zenith GK9.
The properties' apartment units range from 12 units for Zesty Akebonobashi, to 76 units for Gala Hachimanyamai I. 
In a Thursday aftermarket announcement, ART's manager says Nikko Zenith GK9 has paid a deposit equivalent to 10% of the sale price into an escrow account.
The manager  notes that the age of the properties, which are exceed 10 years and were mostly completed in 2006, were due for asset enhancement. Hence, the sale is in line with the REIT's strategy to reconstitute its portfolio by unlocking the underlying value of the properties, which according to the manager, "offer limited growth".
Such a move is in addition to re-deploying proceeds in other higher-yielding assets to enhance the REIT's portfolio, it adds.
ART's manager says it intends to use the net sale proceeds for asset enhancement, funding potential acquisitions, and/or other general corporate purposes.
Completion of the sale expected to take place in 2Q17.
Assuming the sale was completed on Jan 1, 2016, post-sale DPU would have been 7.1 Singaporean cents, compared with 7.3 cents prior to the sale, based on ART's closing unit price of S$1.13 on Dec 31, 2016.
Units of ART closed 0.5% lower at S$1.09 on Thursday.