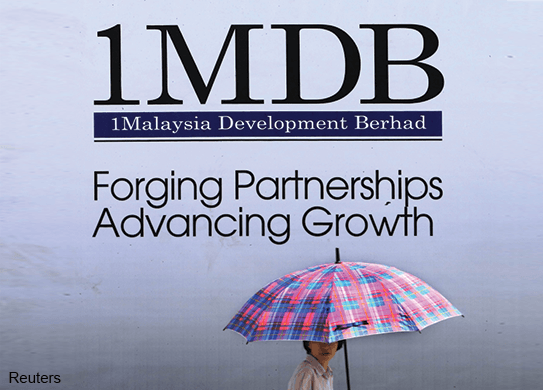 KUALA LUMPUR: Prime Minister Datuk Seri Najib Razak has given his assurance that 1Malaysia Development Bhd's (1MDB) current and former top executives will appear before the Public Accounts Committee (PAC), according to a Bernama report.
"The officials will appear before the PAC, they are not running away," the national newswire reported Najib as saying.
Speaking at a press conference at the end of his three-day official visit to Japan, Najib, who is also the finance minister and chairman of 1MDB's advisory board, said the officials had something to sort out. "They will show up ... they will come," he said after a dialogue with students at the Tohoku University in Sendai, Japan.
Najib's statement comes as criticisms pour in over the absence of 1MDB president and group executive director Arul Kanda Kandasamy, as well as former chief executive officer (CEO) Datuk Shahrol Halmi from a scheduled hearing yesterday before the PAC. The duo had requested to testify on another date.
The PAC was notified by the Ministry of Finance (MoF) last Friday that the 1MDB hearing set for yesterday had to be postponed as Arul and Shahrol were unable to attend due to commitments overseas.
In a statement yesterday, Arul refuted reports that 1MDB had only informed the PAC of his and Shahrol's no-show at the 11th hour, saying the invitation from the PAC to appear before the committee yesterday was only received last Thursday. "Contrary to recent press reports and statements by certain individuals, we wish to clarify that it was only on May 21, 2015, that 1MDB received a letter from the MoF, appending an invitation sent by the PAC," said Arul.
This invitation, he said, was addressed to the MoF and requested an appearance by the company before the committee on May 26, 2015, an invitation to which 1MDB responded on the same day. "As confirmed by Nur Jazlan (Datuk Nur Jazlan Mohamed), chairman of the PAC, the date for this appearance is currently being finalised, due to the date proposed earlier being in conflict with previously scheduled overseas commitments.
"We once again reiterate our intention to extend our full cooperation to the PAC, and both Arul and Shahrol look forward to appearing before the committee and having the opportunity to clarify 1MDB's position," IMDB said.
The bipartisan PAC is conducting an inquiry into the debt and cash flow problems of 1MDB, which has accumulated RM42 billion in debts in just five years. It started its probe last Tuesday when it summoned two senior government officials — Treasury secretary-general Tan Sri Mohd Irwan Serigar Abdullah, also a 1MDB advisory board member, and Economic Planning Unit director-general Datuk Seri Dr Rahamat Bivi Yusoff.
In a separate statement last night, Arul also came out to clarify that 1MDB's memorandum and articles of association, along with the company's financial accounts, have always been available to the public via the Companies Commission of Malaysia.
"Any suggestion that these documents were leaked, or that the details contained within them have not been previously disclosed, are false and we regret that insinuations are being made to this effect," he said.
This article first appeared in The Edge Financial Daily, on May 27, 2015.