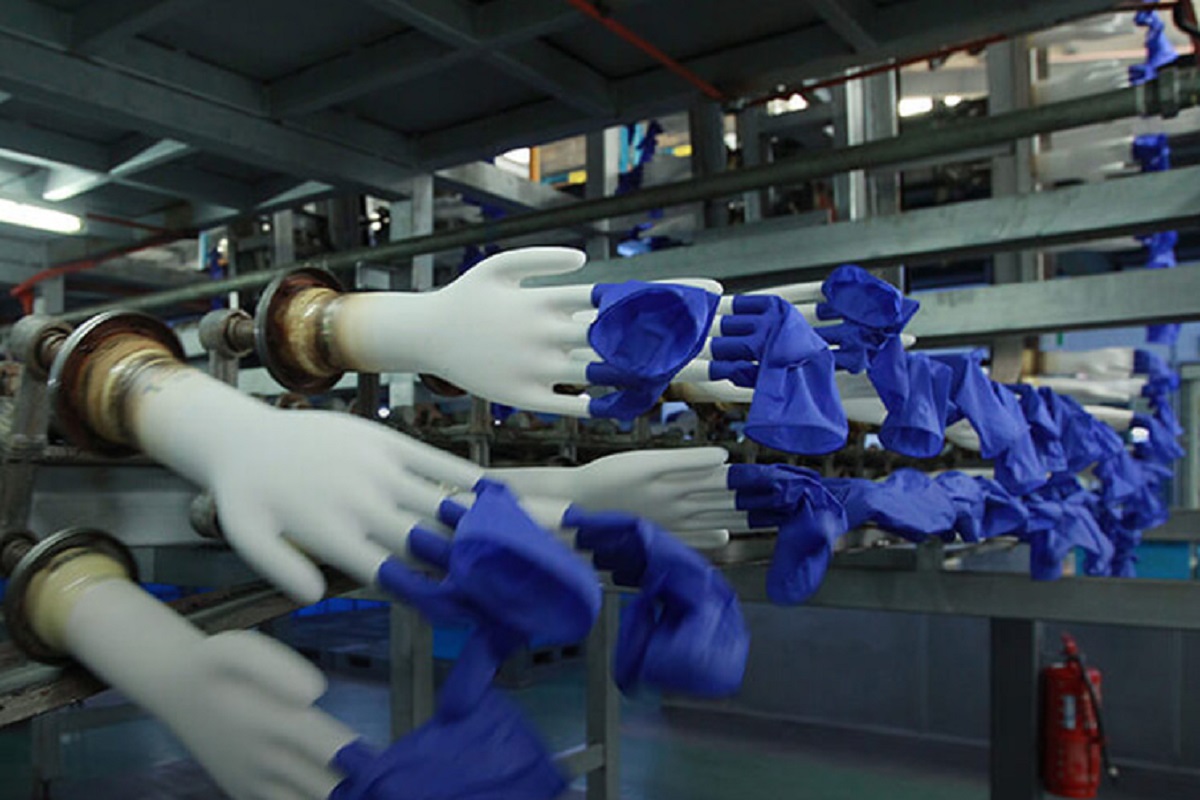 KUALA LUMPUR (Feb 16): The first batch of Pfizer-BioNTech Covid-19 vaccine will be arriving on local shores coming Sunday. The news triggered a knee-jerk reaction among investors selling glove stocks on Bursa Malaysia. 
On the foreign front, the US recorded the lowest daily number of new cases since Oct 25, evidence of the effectiveness of the Covid-19 vaccine. 
Selling accelerated in the afternoon session, pushing the glove counters to close in the red on Tuesday. 
At the closing bell, the Healthcare Index, which tracks share prices of pharmaceutical companies, rubber glove manufacturers and hospital operators, fell 28.09 points or 0.81% to 3,449.78.
The four big glove companies, namely Top Glove Corp Bhd, Hartalega Holdings Bhd, Supermax Corp Bhd and Kossan Rubber Industries Bhd, lost ground in the afternoon trading session.
Top Glove fell 11 sen or 1.78% to RM6.06 with a market value of RM48.62 billion. Some 29.84 million shares were traded.
Supermax — which was the 11th loser on Bursa — shed 20 sen or 3.3% to RM5.86, valuing it at RM15.34 billion. Trading volume was 24.62 million shares.
Hartalega slipped two sen or 0.16% to RM12.44, giving it a market value of RM42.64 billion.
Kossan was down six sen or 1.5% at RM3.94 with some 6.6 million shares done. This valued the group at RM10.01 billion.
Meanwhile, Comfort Gloves Bhd dropped 12 sen or 4.38% to RM2.62 with some 7.32 million shares done, Careplus Group Bhd fell five sen or 2.35% to RM2.08 with a market value of RM1.14 billion, while Rubberex Corp (M) Bhd slipped four sen or 2.78% to RM1.40, giving it a market capitalisation of RM1.61 billion.
Prime Minister Tan Sri Muhyiddin Yassin announced earlier that the 'roll-out' for implementation of the National Covid-19 Immunisation begins in phases from Feb 26.
The Covid-19 Immunisation programme has three phases, targeting 80% of the population or 26.5 million recipients who will be inoculated for free.
The first phase, which is from Feb 26 until April, will involve frontliners. The second phase involving high-risk groups will take place from April until August, while the third phase involving those aged 18 and above will take place from May until February 2022.
Hong Leong Investment Bank (HLIB) Research is the latest research house which slashes the target price (TP) of the glove manufacturers although it maintains "buy" recommendations, noting that vaccination might face challenges such as anti-vax movement and second strain issues, which could derail efforts and thus provide support for glove demand.
In a note today, the research firm told its clients that it is adopting a new valuation methodology, namely modified discounted cash flow (DCF), to value the glove manufacturers.
"We switch our valuation methodology from straight PE [price-earnings] multiple to a modified DCF valuation. 
"We value the glove companies using their pre-pandemic five-year average PE multiple of (CY15-19) based on sustainable earnings in a post-super normal earnings environment summed with free cash flows (both discounted back to PV) generated during the boom period," said HLIB Research analyst Gan Huan Wen.
This encompasses earnings in a post-pandemic era as well as high profits generated during the pandemic, Gan explained.
HLIB Research shaved Top Glove's TP by 23.5% from RM10.54 to RM8.06. Hartalega's TP was reduced to RM15.80, from RM19.60 previously. Meanwhile, Kossan's TP was cut by 34% to RM5.12 from RM7.80.
Still, Gan believes that glove demand and average selling prices (ASPs) will be driven by testing frequency and vaccine rollout needing gloves.
"For the remainder of CY21, we expect the vaccination demand for gloves to more than offset the decline in demand used for testing. With global vaccine rollout only just beginning to take shape, we expect glove ASPs to remain elevated (at around US$115-140 per thousand pieces) for the time being, with a possible decline in 4QCY21 at the earliest.
"Even with global supply expected to rise by ~20% this year from existing players ramping up production capacities and newer players entering the market, we still expect there to be a supply shortage of circa 12.4 billion pieces in CY21," said the analyst.
With vaccinations happening more rapidly in affluent Western countries than the rest of the globe, Gan noted that the current estimates indicate global herd immunity could take as long as five years and this would provide support for glove demand in the medium term.