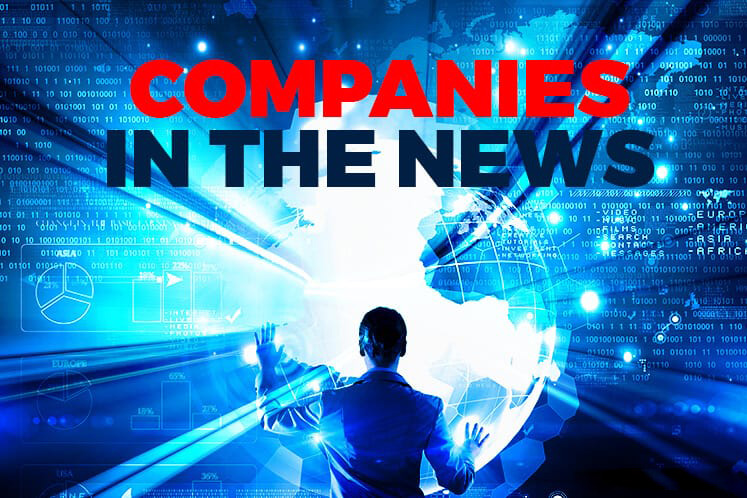 KUALA LUMPUR (April 9): Based on corporate news flows and announcements today, stocks in focus tomorrow (April 10) may include the following: ARK Resources Holdings Bhd, Cypark Resources Bhd, Genting Bhd and Tambun Indah Land Bhd.
ARK Resources Holdings Bhd's executive director Datuk Mohamad Zekri Ibrahim has been redesignated as executive chairman, effectively immediately.
Cypark Resources Bhd is currently in the process of finalising a bid for a maximum 100 megawatt (mW) quota for the Government's third cycle of its large-scale solar (LSS3) scheme, said its group chief executive officer Datuk Daud Ahmad.
Group chief executive officer Datuk Daud Ahmad said the group is well positioned to score the job on the back of its two projects undertaken during the initial LSS programme and three under the LSS2 initiative for its financial year ended Oct 31, 2018.
Genting Bhd's Resorts World Las Vegas is on track to open by end 2020. Group chairman and chief executive officer Tan Sri Lim Kok Thay said in its 2018 annual report that concrete works up to level 57 in the West Tower and level 54 in the East Tower level are completed, while the hotel is scheduled to reach a full height of 68 levels in third quarter of the calendar year 2019 (3Q19). Resorts World Las Vegas LLC is an indirect wholly-owned subsidiary of the group.
Tambun Indah Land Bhd's 70% owned subsidiary Mustiara Sdn Bhd bought 27 parcels of land in Seberang Perai Selatan, Penang totalling 209.54 acres for RM131 million cash from TPPT Sdn Bhd. A major portion of the land is located adjoining to the southern side of Tambun Indah's flagship Pearl City township development.