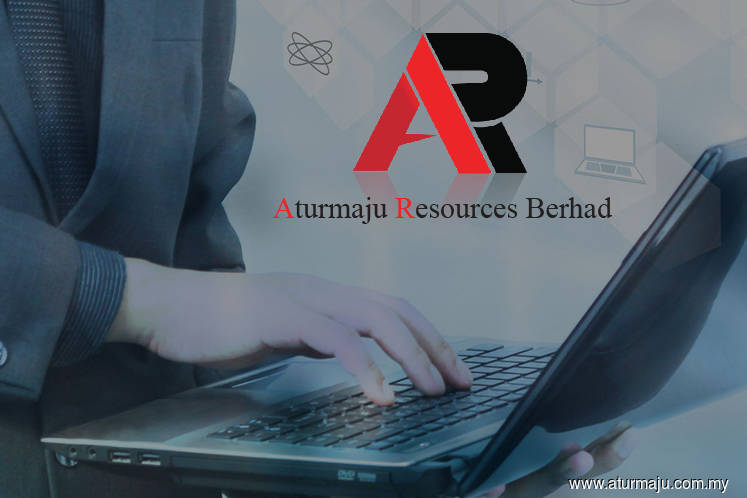 KUALA LUMPUR (April 30): ARB Bhd, formerly known as Aturmaju Resources Bhd, is back in the black, with a record quarterly net profit of RM5.08 million for the three months ended March 31, 2019 (1QFY19) compared to a net loss of RM649,000 it posted a year prior.
This is as revenue surged to its highest since 2015, at RM12.43 million in 1QFY19, from RM79,000 a year ago. This first quarter revenue is already close to the RM15.23 million the group achieved for the entire FY18.
"Our record-breaking results speak for themselves, demonstrating that ARB has continued the forward momentum of a very strong FY18. Our FY19 is off to an excellent start, driven by the continued high demand for our IT solutions in the areas of enterprise resource planning (ERP) system and Internet of Things (IoT) intelligent lifestyle concept," said ARB chief executive officer (investment and technology) Datuk Larry Liew.
"Our profit in 1QFY19 was generated from our recurring-income business model, which I believe has [been] reflected in two consecutive quarters. With a market capitalisation of less than RM50 million, I strongly believe ARB is undervalued by the investing community," Liew added.
The group said it is now poised to re-brand itself as one of Malaysia's leading technology solutions provider, led by a new and experienced management team.
Separately, the group announced it had inked a share sale agreement yesterday to dispose of two loss-making indirect wholly-owned subsidiaries under the company's non-operating timber business, which will result in an estimated gain of about RM3.61 million.
"This proposed disposal will enable the group to channel our resources into other business activities that are anticipated to be more promising," Liew said.
 
ARB shares jumped 32.5% or 13 sen to 53 sen today — after 57.53 million shares changed hands — giving it a market capitalisation of RM44.53 million.