This article first appeared in Personal Wealth, The Edge Malaysia Weekly, on August 20, 2018 - August 26, 2018.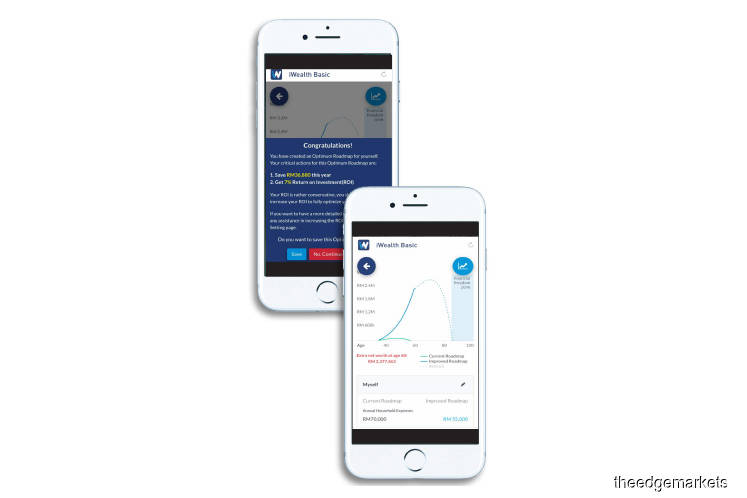 Millennials today have more opportunities and avenues to become financially independent by the time they retire. This is in contrast to their parents, many of whom simply did not have sufficient access to crucial wealth planning advice and strategies when they were young.
Whitman Independent Advisors Sdn Bhd founder and managing director Yap Ming Hui tells Personal Wealth that the intersection of technology, financial advice and mass mobile adoption means that millennials are better equipped than previous generations to take control of their financial freedom.
"With these tools, the younger generation is able to achieve financial freedom 'by design'. You are able to create tailor-made financial plans, thanks to mobile-first financial management technologies," says Yap.
"But for previous generations, they were brought up with the idea that they had to work hard, save as much as possible, try to invest where they could and just hope for the best. Many of them never really knew if they would be financially secure. If people in the previous generations managed to achieve any kind of financial freedom, it would have been almost by accident."
In an attempt to add to the growing pool of do-it-yourself wealth advisory services, Whitman launched its iWealth Basic mobile application earlier this month. This is the free version of its fully-fledged app — iWealth Plus — which the firm launched in June.
iWealth Basic offers users a snapshot of their current financial standing while generating a suite of personalised strategies to help them achieve their financial goals. The app prompts users to register, after which it engages them in a bot-driven chatlog, which is where it acquires basic information from users.
Users are prompted to provide information such as their age, gender, annual income and even the level of their perceived capabilities in their line of work.
iWealth Basic uses the information to calculate one's total income earned until one's 60th birthday. Then, another page comes on, asking for more specific information on the user's current expenses and potential monthly expenditure
before and after retirement.
With this information, the app is able to produce a graph that shows the user's overall net worth and how long the wealth would last. The app then offers suggestions to either increase the user's net worth or reduce his overall expenditure.
It should be noted that the advisory functionalities are fairly limited in the basic version as the full capabilities of the app are only unlocked in the paid version.