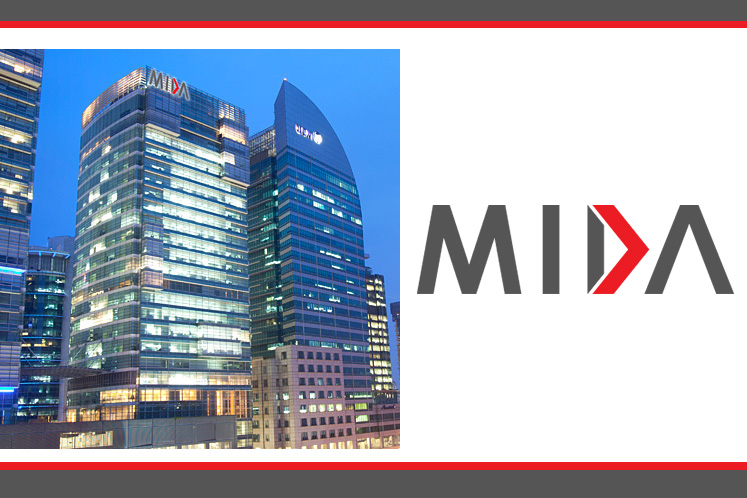 KUALA LUMPUR (Aug 16): Malaysia recorded a total of RM92 billion in approved investments in the services, manufacturing and primary sectors for the first half of 2019 (1H 2019), up 7.6 percent from RM85.5 billion in the same period last year, said the Malaysian Investment Development Authority (MIDA).
In a joint statement with the Ministry of International Trade Industry (MITI) today, MIDA said out of the total approved investments, RM49.5 billion were foreign investments while the remaining RM42.5 billion were domestic investments.
"Foreign investments in the manufacturing, services and primary sectors approved in 1H 2019 surged 97.2 percent to RM49.5 billion from RM25.1 billion recorded in 1H 2018.
"This illustrates Malaysia's competitive and comparative advantages in attracting investments amid mounting global market uncertainties and trade war tensions," said International Trade and Industry Minister Datuk Darell Leiking.
MIDA said the total approved investments in 1H 2019 involved 2,554 projects and would create 59,542 employment opportunities in the country.
"The services sector accounted for the largest share of 59.8 percent, or RM55 billion, of total investments, followed by manufacturing (RM33.1 billion or 36 percent) and primary sector (RM3.9 billion or 4.2 percent)," it said.
For the services sector, MIDA said domestic investments made up the larger portion, recording RM32.6 billion or 59.3 percent of the total approved investments for the sector in 1H 2019, while the remaining RM22.4 billion were from foreign sources.
A total of 2,150 services projects were approved in 1H 2019, and were expected to create more than 28,650 jobs, it said.
On the manufacturing sector, MIDA said the sector recorded approved investments of RM33.1 billion from 366 manufacturing projects in 1H 2019 compared with RM19 billion from 288 manufacturing projects in the same period last year.
"Some 75.8 percent or RM25.1 billion were from foreign investments and the remaining RM8 billion were from domestic sources," it said, adding the approved manufacturing projects would create 30,449 jobs.
It noted that the top foreign sources were from the United States with investments of RM11.7 billion, followed by China (RM4.8 billion), Singapore (RM3.1 billion), Japan (RM2.1 billion) and the British Virgin Islands (RM1.4 billion).
"These five countries jointly accounted for 92 percent of total foreign investments approved in the manufacturing sector during this period," it said.
On the primary sector, MIDA said it contributed RM3.9 billion or 4.2 percent to the total approved projects in 1H 2019, with the mining subsector continuing to lead with approved investments of RM3.6 billion, followed by plantation and commodities (RM257.3 million) and agriculture (RM48.6 million).