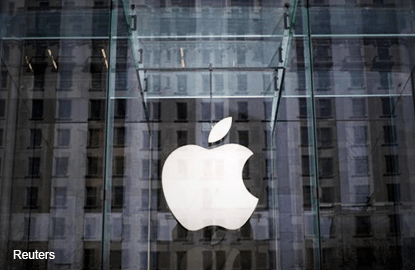 APPLE is now experiencing the slowest tablet sales since it launched the iPad in 2011. The entire market is shrinking along with Apple's market share, as no-name manufacturers encroach and people see little point in upgrading.
So the company is attempting to differentiate itself, especially in the corporate market. The new iPad Pro is a shameless attempt to imitate a form factor perfected at great expense by Microsoft — the tablet-laptop hybrid. As soon as Microsoft's Surface Pro line started getting good reviews and selling well, Apple pounced (a move I predicted a year ago).
Apple's version has a large screen, a detachable keyboard, a stylus (anathema to Jobs) and a desktop-grade processor. The main difference is that the iPad doesn't run Apple's desktop operating system Mac OS — such a switch would be a blow to developers now making good money selling applications for iOS, the operating system for iPads and iPhones.
It's good that Apple isn't afraid of copying. I never bought the Surface Pro, despite my admiration for it, because being forced to use Windows at work was enough of an aggravation.
I'm seriously considering getting the iPad Pro as a laptop replacement. The stylus would allow me to take shorthand notes the way I'm used to. Though the device is expensive, starting at US$799 (RM3,348) without the keyboard and the US$99 stylus, it's competitive with the Surface Pro.
It's no use waiting for Apple to make a mistake. This is a company that knows its markets, keeps track of all the competing products
and works diligently to at least stay even with them.
Given the huge number of people who already own its products, it's bound to continue reaping the advantages of its closed ecosystem. Apple's latest product launch was a powerful demonstration of its powers as an ordinary company. — Bloomberg View
Leonid Bershidsky is a Bloomberg View columnist.
This article first appeared in digitaledge Daily, on September 21, 2015.