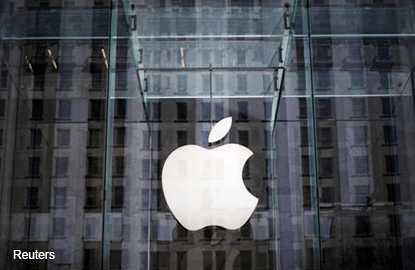 PARIS: Apple Inc's move to make ad-blocking software available on the iPhone is a double-barrelled effort to boost the health of the so-called app economy, while undermining arch-rival Google Inc, which dominates the US$120 billion (RM508.8 billion) online advertising market.
The new version of the iPhone operating system, to be released yesterday, will for the first time allow customers to download third-party software that strips out marketing messages such as banner and video ads when people surf the web via the Safari browser.
A slew of ad-blocking apps for iPhones are expected to launch this week. But Apple's new approach will not affect advertising inside applications such as Facebook, casual games like those from Supercell or King, or even Apple's own apps.
Apple is in effect nudging big brands to shift spending to apps, rather than traditional online ads where Google leads.
Ad-blocking software has been growing rapidly on desktop computers, led by early adopters among tech-savvy young people, but until now is rare on mobiles.
Some 200 million people used ad blockers last year, up 40% from a year earlier, resulting in US$22 billion of lost advertising revenue, according to a study by Adobe and PageFair, an anti ad-blocking tech company. — Reuters
This article first appeared in digitaledge Daily, on September 17, 2015.