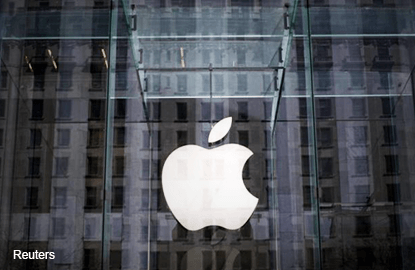 This article first appeared in The Edge Financial Daily, on November 18, 2015.
NEW YORK: Apple and some of the United States' largest banks are spoiling for an electronic-payment fight. Capital One, JPMorgan, US Bancorp and Wells Fargo are among those in talks to let customers send money over the iPhone maker's network. All are playing catch-up with the likes of PayPal and Facebook. But the joint effort with Apple Pay portends an intense battle over money flows.
US banks should probably be embarrassed about not already operating so-called person-to-person payment systems. Brits can shoot money to each other within a day, regardless of where they bank. Americans can do it that quickly only if they share a bank. Otherwise, it takes a couple of days — and often carries a fee.
That's why Venmo, an app owned by PayPal, is so popular. It requires users to create a link with their bank and credit card but still handled US$2.1 billion (RM9.2 billion) of mobile payments in the three months to September, a threefold increase over the year before. Venmo accounted for 19% of all such transactions last year, according to research outfit Aite.
Mobile payments aren't the main prize, though. Neither Venmo nor Facebook charges people who receive them or those who send them from bank accounts rather than credit cards. The system that the banks are developing with Apple Pay will probably follow suit.
The ultimate objective is to control as much of an individual's spending as possible. Venmo customers will soon be able to pay for goods and services over PayPal's network, including in stores. That could bring in big bucks. Apple Pay and Samsung Pay were designed initially for in-store use.
The key to winning more business and increasing revenue is to offer a payment service that works the same way on mobile devices and computers as it does in shops. In addition to creating economies of scale, it would also provide a wealth of data retailers could use in targeting rewards to customers.
JPMorgan is already on course to do just that with Chase Pay, which launches fully next year. Banks may be late to the game, but they have the means to become powerful players. — Reuters