This article first appeared in The Edge Malaysia Weekly, on September 5, 2022 - September 11, 2022.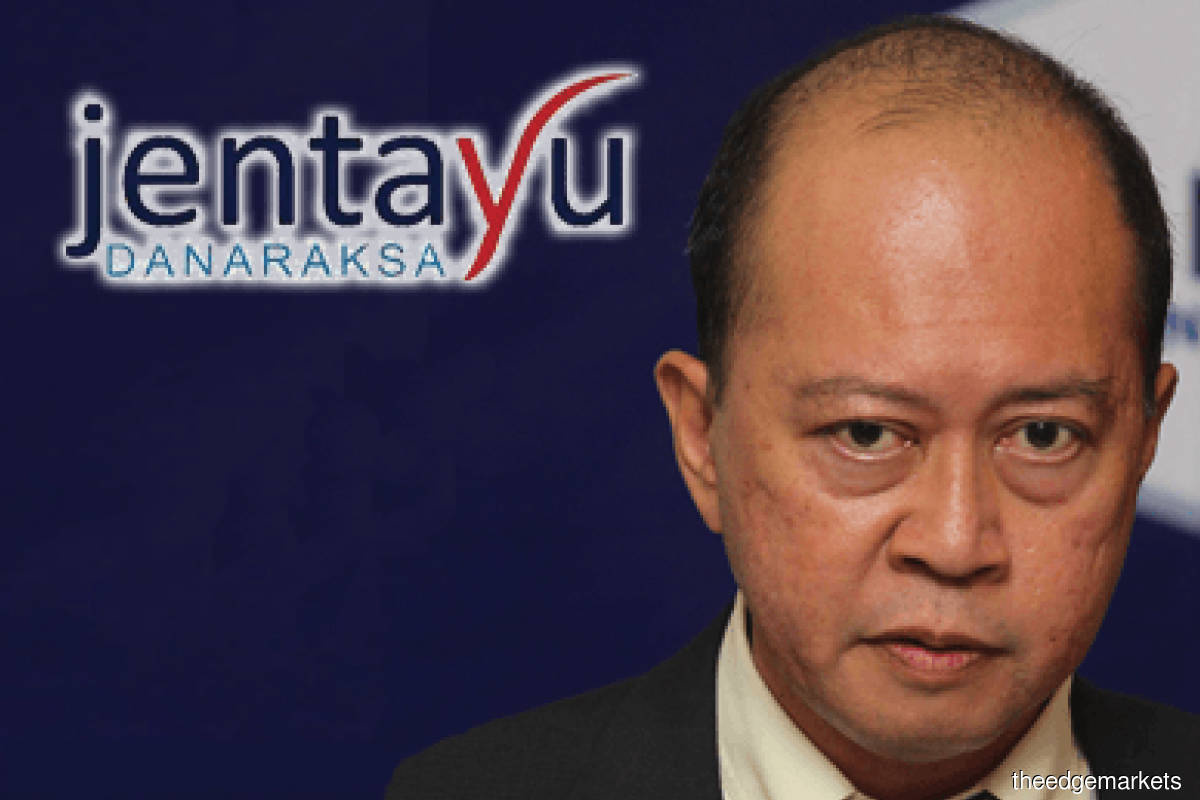 AMID high fuel prices, analysts see the need for Capital A Bhd (CapA) and its long-haul, low-cost affiliate AirAsia X Bhd (AAX) to raise fresh capital to bolster their balance sheets. However, market appetite for airline stocks remains weak because of the headwinds brought on by geopolitical and macroeconomic uncertainties.
What is not helping is the fact that CapA and AAX are still reporting losses and remain under Practice Note 17 (PN17) status. Thus, any move to persuade their shareholders to reinvest in the companies could be challenging, say analysts.
AAX slipped back into the red in the three months ended June 30 (4QFY2022), with a net loss of RM652.52 million compared with a net profit of RM33.62 billion in the immediate preceding quarter (3QFY2022), owing to a one-off provision of RM600 million for travel vouchers to be issued to passengers and travel agents. AAX said if the exceptional item were stripped out, it would have posted a pre-tax profit of RM300,000 and been in the black for a second straight quarter after the completion of its debt restructuring in March, which saw it write back RM33.6 billion in provisions in 3QFY2022.
AAX's cash balance stood at RM25.36 million at end-June, with an average monthly cash burn of RM3 million. Malaysia Airports Holdings Bhd, one of the airline's secured creditors under its debt restructuring scheme, recently said the long-haul carrier owed the airport operator RM78 million.
As part of its debt restructuring, AAX is to raise funds through a rights issue and share subscription. In February, the airline announced that it had fixed the issue price for its 1-for-1 rights issue at 28 sen per share, which will raise up to RM116 million, along with a similarly priced special issue to raise RM50 million from a proposed share subscription by a special-purpose vehicle (SPV) called Garynma Investments Pte Ltd.
AAX plans to use the funds for working capital. In addition, the SPV will be given an option to subscribe for an additional 15% of the enlarged number of shares in the airline after the fundraising exercises.
 A person familiar with the matter says AAX is looking at alternative ways to raise funds as there are concerns that the proposed cash call may be undersubscribed because of the current weak market conditions. Already, the rights offering and special issue have been downsized from the original RM300 million and RM200 million respectively as part of its restructuring scheme.
In announcing its 4QFY2022 results on Aug 19, AAX said it was still in the midst of securing the underwriter(s) for the RM100 million rights issue and the SPV had not signed the share subscription agreement of RM50 million yet.
According to PublicInvest Research, the fundraising exercise is expected to be completed by the second half of 2022, even though the share acquisition by the SPV has a time frame of 36 months post-rights issue.
The rights issue price of 28 sen represents a discount of 32.7% to the theoretical ex-all price of the shares at 41.58 sen, which is based on the five-day volume weighted average market price of the shares at 55.15 sen on Feb 18. AAX's share price had fallen 13.9% since the announcement and 26.9% year to date to close at 47.5 sen last Thursday.
Nevertheless, a back-of-the-envelope calculation shows that the rights issue price of 28 sen still represents a decent discount of 25.8% to the theoretical ex-all price of 37.75 sen based on last Thursday's closing price of 47.5 sen.
"However, if AAX's share price continues to fall, it would make existing shareholders wary of taking up their entitlement," an analyst at a local research firm tells The Edge.
When contacted, an AAX spokesman says the airline will disclose the outcome of the fundraising exercise in due course.
In an Aug 22 report, PublicInvest Research analyst Denny Oh said that while the 4QFY2022 results came in below its expectations, the research house remains optimistic about the airline's prospects as many of its key markets have reopened their borders. "We continue to like the logistics-driven turnaround story of the group, though full value is likely only to be attained with shareholders going through the group's entire corporate exercise [including the rights issue]."
Oh projects a net profit of RM32.69 billion, RM129.4 million and RM286.1 million in FY2022, FY2023 and FY2024 respectively for AAX.
Aviation consultancy Endau Analytics founder and analyst Shukor Yusof expects the long-haul carrier, which triggered the criteria for PN17 classification last November, to face difficulty in raising capital.
"There were quite a number of airlines that went through a restructuring [during the Covid-19 pandemic], but it was a feat for AAX to be able to turn itself around in less than a year [after its debt restructuring]. However, it slipped back into the red [in 4QFY2022] after only one profit-making quarter," he tells The Edge.
While passenger numbers have been rising, the question is whether this pent-up demand or "revenge travel" is sustainable beyond this summer, says Shukor. "[Even though] there is demand, I have always maintained that … it has been difficult for the low-cost, long-haul model to succeed since it started and AAX is no different.
"If you look at AAX's track record, it has reported a lot more losses than profits. It also has a smaller fleet of aircraft now."
Appetite for airline stocks yet to return
Risk appetite has taken a big hit from macroeconomic factors such as rising inflation, interest rate hikes, a high risk of recession in the US and Europe, and the war in Ukraine, say analysts.
"The investment appetite for airline stocks has become tepid. Investors would rather invest in maintenance, repair and operations, and environmental, social and governance-related stocks than in an airline, especially now when there are so many variables that could derail the recovery in the [aviation] industry," says Shukor.
"While I concede that there is a lot of pent-up demand and revenge travel going on now, I don't believe this will be sustainable beyond a certain period. Covid-19 is still around and there are still many factors that need to be confronted."
CapA's share price had fallen 34.1% over the last 12 months to close at 60 sen last Thursday, giving the airline a market capitalisation of RM2.5 billion. In contrast, the share prices of Cathay Pacific Airways Ltd and Singapore Airlines Ltd are up 26.4% and 4.6% respectively over the same period.
"The prevailing high interest rate environment has resulted in investors becoming more selective and they are not going to invest in a start-up that is not going to expand. But if it is not going to expand, how will it gain market share and be relevant? You can continue to run a profitable business, but on a small scale until you become irrelevant," says an analyst, who requested anonymity.
The analyst points out that the PN17 classification has negative implications for CapA and AAX as most institutional investors have a mandate that prevents them from investing in such companies.
In an Aug 27 report, Nomura Global Markets Research said CapA management announced that its strategic superapp focus will be on travel and related businesses such as ride-hailing and offering services on its platform, rather than attempting to take on other superapp giants.
The research firm also noted that since fuel costs are still on the high side, CapA would find it difficult to return to the black in 2HFY2022.
"We expect better passenger numbers for 2HFY2022, which we think will be offset by rising fuel and maintenance costs as planes are put back into the sky, despite some moderation in fuel prices over the past two months [Brent crude is currently trading just below US$100 per barrel]. We maintain our loss estimates for FY2022 and FY2023 at RM1.5 billion and RM209 million respectively, with profit expected only in FY2024 at RM204 million," its analysts Ahmad Maghfur Usman and Divya Thomas said in the report.
CapA saw its net loss widen slightly to RM931.22 million in 2QFY2022 from RM903.79 million in 1QFY2022, weighed down by high jet fuel prices, foreign exchange losses and share of loss from associate AirAsia Thailand. Its cash balance stood at RM631.7 million at end-June, an improvement from RM364 million at end-March.
The group had indicated earlier that it expected to raise RM1 billion for the airline business (debt) and RM600 million for the non-airline business (debt and equity) by June.
"Around RM750 million of debt was raised in 2QFY2022, suggesting that the group's fundraising is on track. However, CapA's operating cash burn rate was about RM450 million in 2QFY2022, so it is definitely urgent to shore up its capital reserves," says the analyst who requested anonymity.
MIDF Research believes high jet fuel prices remain the key downside risk for CapA to return to profitability. It expects the group's net loss to come in at RM1.86 billion and RM686 million in FY2022 and FY2023 respectively.
"We expect the aviation unit to gear up in the coming quarters in tandem with the resumption of popular routes and the introduction of new ones as we transition to the endemic phase," the research house said in a May 27 report.
In January, CapA triggered the criteria for PN17 status after its external auditor Ernst & Young PLT raised material concerns about the group's ability to continue as a going concern in its audited financial statements for FY2019 and its shareholders' equity fell below 50% of its share capital. It has until January 2023 to submit a regularisation plan to the stock exchange regulator and six months from then to complete its regularisation.
'Aviation industry not out of the woods yet'
Endau Analytics' Shukor is taking a contrarian view that the worst is over for the aviation sector.
"Traffic has improved, but there are other concerns. If you look at inflationary numbers, cost of money and jet fuel prices, they are rising. If we are to believe that airlines from now are going to be very upbeat for the rest of this year and going into 2023, I think that would be a fallacy," he says.
"There is no correlation between what the economists and financial people are saying and sentiment in the marketplace — be it in the stock market or bond market — and how that can relate to an uptake beyond 2023 for the airline industry. [For one,] the US and the UK could go into a recession as both are facing record levels of inflation and China remains shut.
"If you look at the problems the industry is facing in Europe and the US, with the  airport congestion, strikes and ongoing Russia-Ukraine war, there are many variables that need to be taken into account before we can safely say we are out of the woods. We are not out of the woods."