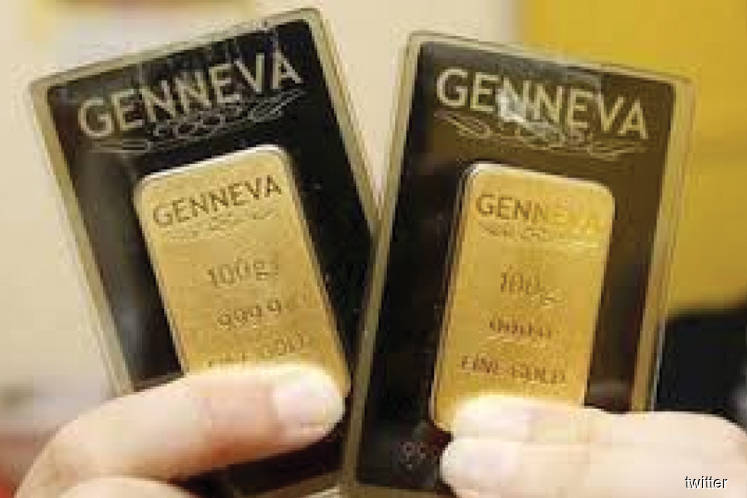 PUTRAJAYA (April 12): Four former directors of gold investment firm Genneva Sdn Bhd who were convicted for money-laundering and receiving unlicensed deposits worth more than RM200 million will be staying in jail after losing their bid for a review of their conviction and eight years imprisonment.
The Court of Appeal three-member panel comprising Datuk Yaacob Md Sam, Datuk Mohamad Zabidin Mohamad Diah and Datuk Yew Jen Kie, dismissed the review application by the four men.
Ng Poh Weng, 68, Datuk Marcus Yee Yuen Seng, 66, Chin Wai Leong, 42, and Liew Chee Wah, 64, had filed their applications, seeking the Court of Appeal to review the decision of the earlier Court of Appeal three-member panel which convicted and sentenced them to jail for the offences.
They were sent to prison to serve eight years jail after the Court of Appeal passed the sentence on them on Jan 4, last year and they also each fined RM1 million.
Justice Yew, who delivered the court's unanimous decision said the applicants were using the review applications to re-litigate the merits of the substantive appeal and to re-open and re-examine the final decision of the earlier Court of Appeal panel.
She said the applicants were informed of the particulars of the 154 remaining charges against them in open court, as well as the particulars of 70 defective charges which the prosecution withdrew against them.
"We are not satisfied that the case falls within the exceptional and limited circumstances to warrant a review on the conviction," she said, adding that the applicants have also not shown any exceptional circumstances to review the sentences passed on them.
The four men were found guilty by the Court of Appeal on 154 charges of committing money laundering offences at Menara Public Bank, Jalan Ampang in Kuala Lumpur between July 2008 and June 2009, and four counts of illegal deposit-taking offences under Banking and Finance Institutions Act (BAFIA) at the company's premises in Jalan Kuchai Maju 6, Kuala Lumpur, between November 2008 and July 2009.
They were each sentenced to five years in jail and fined RM1 million in default one year's jail for receiving non-licensed deposits and three years jail for money-laundering. Both sentences are to run consecutively.
The Court of Appeal also convicted Genneva Sdn Bhd on five counts of receiving deposits from public without a licence and fined the company RM2 million.
The four were initially discharged and acquitted by the Sessions Court in Kuala Lumpur in May 2013 and the High upheld the decision in Sept 2016. However, their acquittals were set aside on Dec 12, 2017 by the Court of Appeal upon appeal by the prosecution. — Bernama