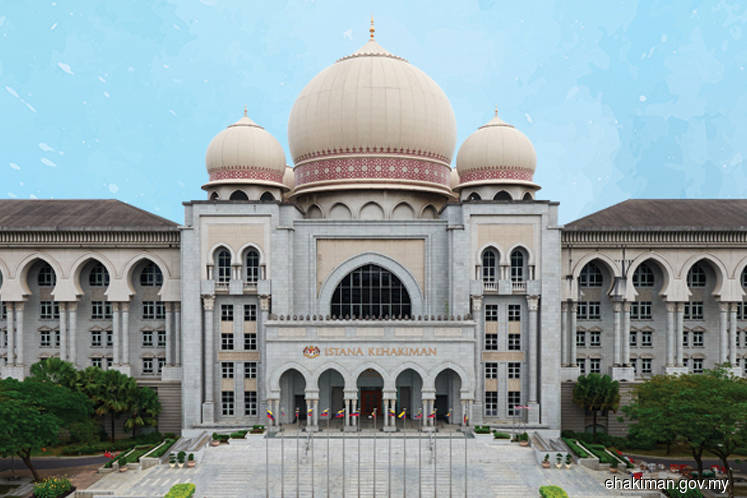 KUALA LUMPUR (Aug 16): A Court of Appeal judge claimed he was reprimanded by a top judge for writing a dissenting judgement in a unilateral conversion case, and was subsequently relieved from hearing appeals touching on constitutional and public interest matters. 
Justice Datuk Hamid Sultan Abu Backer, speaking at the International Malaysian Law Conference today, said he was shocked when he "got into trouble" with the top judge whom he did not name. 
"Immediately after the judgment was released to the public, a top judge called up the entire coram and severely reprimanded me, alleging inter alia of judicial activism. 
"And not only that, he started throwing tantrums at me in an uncivilised manner," Hamid said, adding despite the attack, he stood his ground. 
"My response to that top judge was that I do not have to defend my judgment and I will not be cowed to act against my oath of office," he said. 
In December 2015, Hamid wrote a 74-page dissenting judgement in the appeal involving the unilateral conversion of kindergarten teacher M. Indira Gandhi's three minor children to Islam by her former husband. 
Hamid ruled the unilateral conversion was illegal, as it was done without Indira's consent and the children did not recite the Kalimah Syahadah, an affirmation of faith to enter Islam.  
The other judges in the case were Datuk Seri Balia Yusof Wahi and Datuk Dr Badariah Sahamid, both of whom are now Federal Court judges.
Hamid said his judgment was perfected with the constitutional oath jurisprudence, which was aimed at protecting the fundamental rights guaranteed under the federal constitution.  
"I personally thought that the judgment was my greatest gift to the Malaysian public, in terms of the jurisprudence related to constitutional law, oath of office and the role of four pillars of the federal constitution," he said.  
The surprise attack by the top judge "created a long-term strained relationship with that judge and many more," Hamid added.
 
"I was not surprised when I was not assigned or empaneled to hear cases related to the federal constitution and public interest matters," he said.
 
In January this year, a five-member Federal Court panel, led by Tan Sri Zainun Ali, unanimously adopted Hamid's 2015 decision.