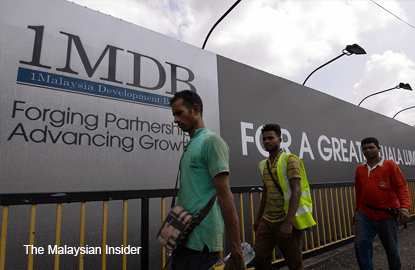 PUTRAJAYA: Critics of 1Malaysia Development Bhd (1MDB) should apologise to the state investment firm's chief executive, the prime minister and businessman Low Taek Jho (better known as Jho Low) for wrongly accusing them of using up money from the state fund, said Special Affairs Department adviser Tun Faisal Ismail Aziz.
Writing on his Facebook account, Faisal said that it was unfair that critics were willing to accept the explanation by the Malaysian Anti-Corruption Commission (MACC) that RM2.6 billion was deposited into Datuk Seri Najib Razak's accounts, but chose not to believe that the money was from donors and not 1MDB.
He said, however, what was important to note was the fact that the money was not from the state fund and it was not bribe money, stressing that a donation was not the same as bribery.
"So their spin has changed. If before they accused Najib, Jho Low and Arul Kanda [Kandasamy] for the missing 1MDB money, now they are questioning why Najib denied the money was deposited into his account, and are pushing him to reveal the donors and misconstruing the donation as a form of bribe.
"They are also asking why the money was deposited into his personal account and not that of the party. By right, they should apologise to Najib, Jho Low and Arul for making wrongful accusations, but instead choose to continue to make allegations," he wrote.
"Anyone can make a political donation and the donor can choose whether to donate to the party's account or to help the individual mobilise his political work for his party. 
"If the money is deposited into the individual's account, it means the donor wants to help that particular individual." — The Malaysian Insider
This article first appeared in digitaledge Daily, on August 5, 2015.