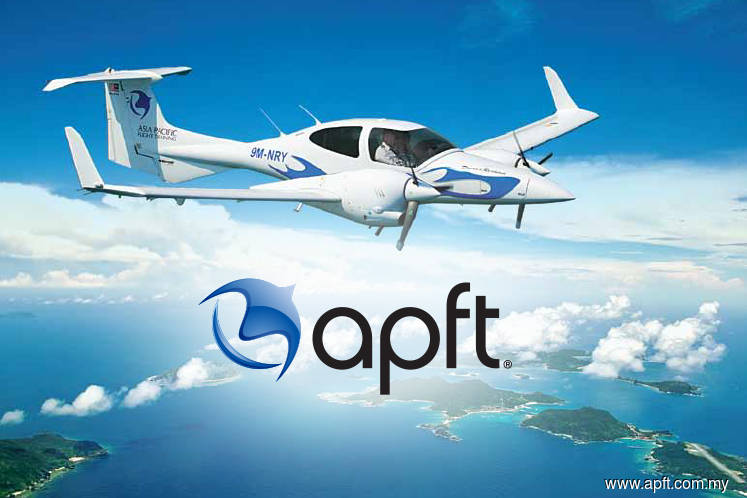 KUALA LUMPUR (March 4): Practice Note 17 company APFT Bhd will be delisted from the Main Market of Bursa Malaysia on March 16 unless an appeal is made, after the bourse regulator dismissed the company's request for more time to submit its regularisation plan.
Prior to the delisting, trading of APFT's shares will be suspended from March 12.
Should the company appeal against the delisting, it should be made on or before March 11, Bursa Securities said in a stock exchange filing today. "Any appeal submitted after the appeal timeframe, will not be considered by Bursa Securities," it said.
Bursa had previously granted two six-month extensions to APFT to submit its regularisation plan, first from Jan 19, 2019 to July 18, 2019, and then to Jan 18 this year.
The company first triggered the PN17 status in January 2018, after its shareholders' equity fell below the 50% threshold. Then, last September, APFT's external auditors expressed doubts over the flight training company's ability to continue as a going concern, as its current liabilities exceeded its current assets. It also registered a shareholders' deficit at both group and company levels.
APFT reported a net profit of RM717,000 for its second quarter ended Oct 31, 2019 (2QFY20), versus a net loss of RM29 million in the year-ago quarter, after it recognised RM1.42 million from the disposal of assets and discount received from the vendor. No revenue was recorded for the period.
In 2018, the company sold its core revenue contributors Asia Pacific Flight Training Sdn Bhd and Aerodynamics Sdn Bhd for RM10,000 and RM20,000 respectively.
APFT shares were not traded today. They last settled at half a sen apiece, giving APFT a market capitalisation of RM6.71 million.