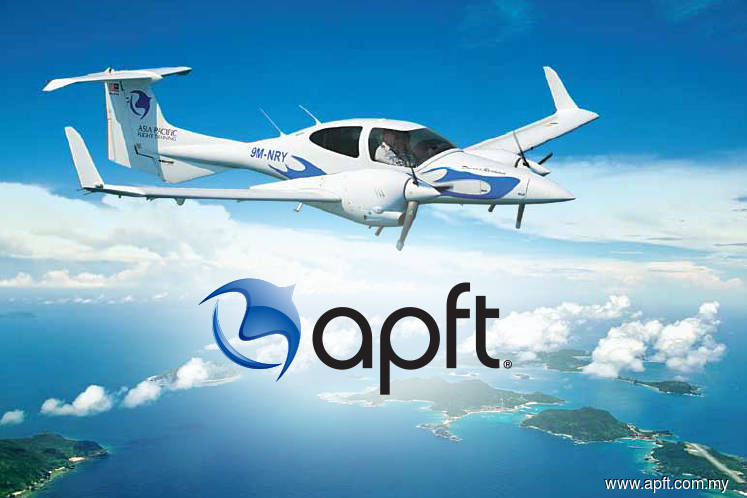 KUALA LUMPUR (July 8): Practice Note 17 (PN17) firm APFT Bhd said it will be pooling resources with aircraft maintenance academy Malaysian Aviation Training Academy Sdn Bhd (MATA) to form the largest training centre for aviation professionals in Malaysia.
APFT said in an exchange filing today that a memorandum of business collaboration agreement was signed today, where APFT and MATA will be sharing their resources and knowledge to facilitate the application of various licenses.
The licenses, under Civil Aviation Authority of Malaysia (CAAM), include Approved Flying Training Organisation (AFTO), Maintenance, Repair And Overhaul (MRO) and Air Operator Certificate (AOC).
APFT subsidiaries — APFT Services Sdn Bhd, APFT Aviation Sdn Bhd and APFT Engineering Sdn Bhd — operate a flight training centre, aircraft maintenance and air charter services.
MATA, meanwhile, is a certified aircraft maintenance academy approved by CAAM.
"The board, after due consideration, is of the opinion that the memorandum of business collaboration agreement is in the best interest of the group," APFT, which has less than two weeks left to submit its regularisation plan to the regulators, said.
APFT, whose share price was last traded at two sen, has been loss-making in its past five financial years, with an accumulated net loss of RM198.17 million.
The company was categorised as PN17 status company in January 2018, after its shareholders' equity fell below the 50% threshold.