This article first appeared in The Edge Financial Daily, on March 12, 2019.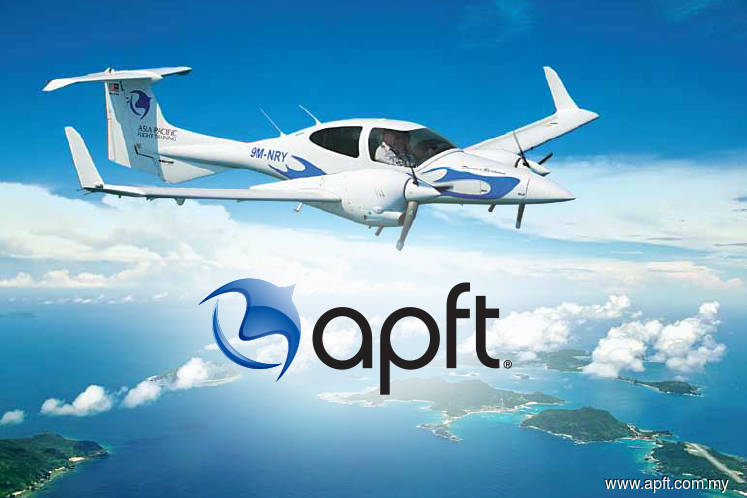 KUALA LUMPUR: The tussle between the shareholders of beleaguered flight training provider APFT Bhd and its board of directors rages on, as shareholders called for another extraordinary general meeting (EGM) to remove three recently appointed directors.
In a stock exchange filing, the board said it received a written requisition last Monday from four shareholders, holding a collective 151.09 million shares or 11.26% stake in the company, to convene the EGM.
The shareholders are Tan Bee Yook, Heng Yong Kang @ Wang Yong Kang, Tan Pow Choo @ Wong Seng Eng and Koh Boon Poh.
They are seeking to remove existing directors Laxmi Devi Murugan, Logonathan Vadivelu and Datuk Mohd Ismail Hamdan. The requisitioners also want Siva Kumar Kalugasalam to be named as the new executive director, said APFT.
"The board of APFT is seeking legal advice on the matter," the Practice Note 17 company said.
Laxmi and Logonathan were appointed independent and non-executive directors of APFT on Jan 18 while Mohd Ismail was appointed independent and non-executive director of the group on Jan 23.
Siva Kumar is currently APFT chief operating officer, a role he has held since August 2018, according to his LinkedIn profile.
This is the third requisition by shareholders of APFT for an EGM to remove directors of the company.
The first EGM was requested in August 2018 to remove certain directors, while another one was called on Jan 11 this year to remove two newly appointed directors and three other directors.
On Feb 15, APFT executive director Jeya Kumar Jegathison resigned from his role less than a month after being appointed.
Shares in APFT closed unchanged at two sen yesterday, giving the group a market capitalisation of RM26.85 million.