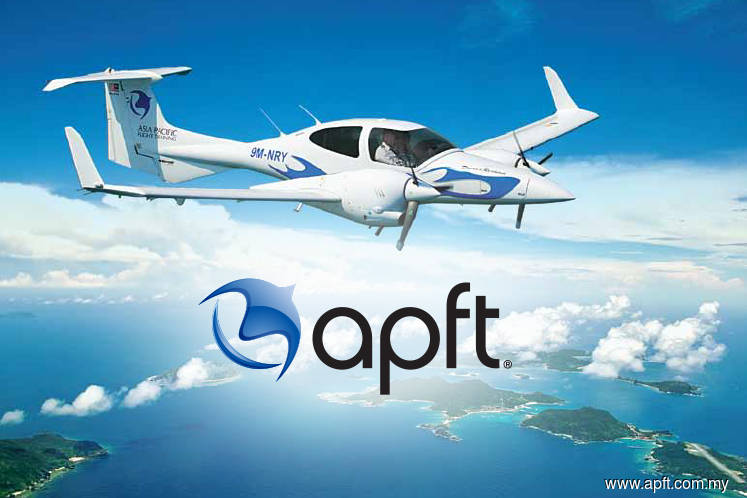 KUALA LUMPUR (Aug 9): APFT announced today that it has received special notices from 14 shareholders holding in excess of a combined 12% stake in the company, requisitioning for an extraordinary general meeting (EGM).
In a string of exchange filings today, the loss-making flight training operator said the requisition for the EGM to be held was for the removal and appointment of directors.
"APFT wishes to announce that the company had on Aug 8, 2018, received a special notice pursuant to Section 206(3) of the Act, and requisition for an EGM of APFT pursuant to Section 311 of the Act for the removal and appointment of directors," it said.
Most of the 14 shareholders — who held a collective 12.4% stake — owned less than 1% in APFT, as at the date of requisition on Aug 6. 
This is save for Hong Wea Ping and Gan Chia Hee, who held a 3.725% and 1.899% stake in the company, respectively.
APFT's shareholders have been invovled in a tussle with its board, after its annual general meeting (AGM) in July was nearly called off due to a shareholder's application for an injunction.
While the AGM proceeded as usual after the application was subsequently dismissed by the High Court, eight resolutions were not put forward for voting, and one other on the issuing of shares was voted down.
According to APFT's latest available annual report, APFT's board of directors was led by non-executive chairman Datuk Muhammed Abdullah, as well as executive directors Edwin Silvester Das and Tengku Shamsulbhari Tengku Azman Shah.
There were also two non-executive directors on the board, Chow Hung Keey and Datuk Sri Ahmad Said Bin Hamdan.
On July 26, the chairman and two non-executive directors announced their retirement simultaneously, after indicating their intention not to seek for re-election at the July AGM.
The embattled firm is also currently contending against its former executive chairman Datuk Daruk Othman, who allegedly misappropriated funds, causing the company to trigger the Practice Note 17 (PN17) status.