This article first appeared in The Edge Malaysia Weekly, on September 7, 2020 - September 13, 2020.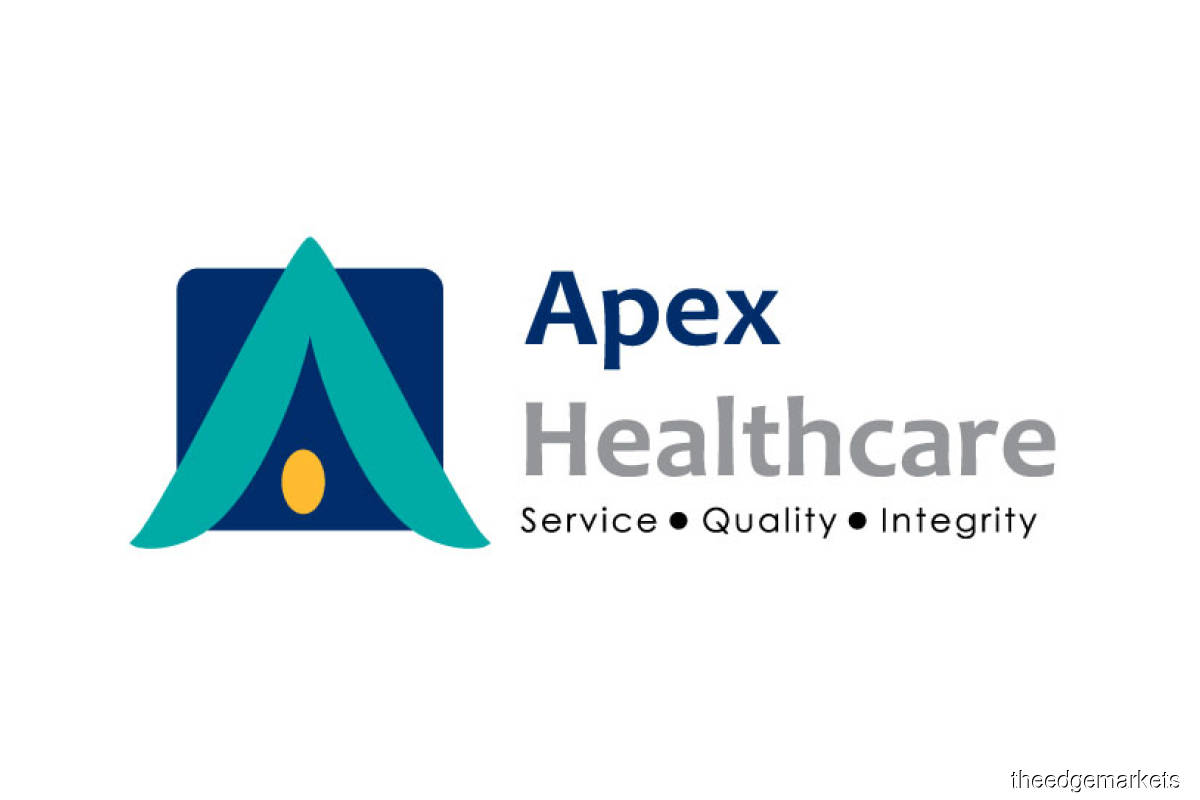 IN recent months, companies linked to the local Covid-19 vaccine supply chain have drawn keen interest from the market, especially those identified as able to undertake the "fill and finish" process of the vaccine. In particular, Bursa-listed Duopharma Biotech Bhd and Pharmaniaga Bhd have come under the spotlight.
But Apex Healthcare Bhd chairman and CEO Dr Kee Kirk Chin highlights another crucial aspect that has yet to receive much attention — vaccine distribution.
"I would say that 'fill and finish' is just one part of the supply chain. The other important part is the distribution process. I think distribution is something that is not discussed much in the media, but it is important because it is how vaccines get to the healthcare professionals who administer the vaccination," Kee says in a recent interview with The Edge.
Apex Healthcare is known for its Xepa brand of generic pharmaceuticals. The group also has a wholesaling and distribution arm, as well as an associate company, Straits Apex Sdn Bhd, that is a certified contract manufacturer of orthopaedic devices.
As it does not manufacture sterile injectables, however, the group is unable to participate in the "fill and finish" process.
Kee explains that the process of distributing vaccines is not as simple as handing it over to the healthcare professionals, as it requires a cold chain facility.
And depending on the type of vaccine made available, the facility may need to ensure a certain range of temperatures for the vaccine to stay effective.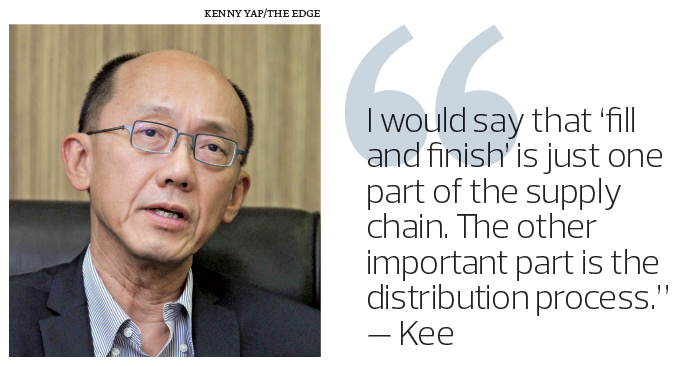 The group has just completed its capacity expansion for its cold chain facility in Singapore, where the refrigeration temperature can go as low as -20°C.
The expansion exercise for its Malaysian cold chain facility, which has a refrigeration temperature range of 2°C to 8°C, is slated for completion by year-end.
"The capacity expansion is not just in anticipation of a Covid-19 vaccine, but for our normal vaccine volumes. However, we are also getting ready to play a role when Covid-19 vaccines come about," Kee says. Last year, Apex Healthcare distributed about 49 types of vaccines in Malaysia, and 25 types in Singapore.
"We are ready to play a role, be it in the private or public sector, because we think this exercise will be quite large. All distributors with cold chain facilities will play a role in getting the vaccines to the doctors so that the population can be vaccinated."
He foresees that the Covid-19 vaccination process will be a huge global effort in which every distribution system around the world will have to be ready.
"We are talking about vaccinating everyone at the same time, unlike established vaccines in the market, where you can vaccinate people as and when it is needed."
With big pharmaceuticals racing to produce the first Covid-19 vaccine, Kee stresses that the first vaccine available may not be the best or the safest.
"Ultimately, which vaccine to use will depend on our regulators. They will need to look at the scientific data. The more data and science you have, the more you can evaluate. There is a lot of concern now about rushing out the first vaccine too early and how it will affect things in the future. We share the same concern," he says.
While keeping an eye on vaccine development, Apex Healthcare is putting in place several strategies to maintain its earnings momentum for what it expects to be a challenging 2H2020.
The healthcare company posted a 9% increase in revenue to RM368.04 million and an 11% increase in net profit to RM27.4 million for the cumulative six months ended June 30, 2020. The improved performance came on the back of a sales surge as customers stockpiled pharmaceutical products in 1Q, while pandemic-related products such as sanitisers and masks helped to boost 2Q earnings even as pharmaceutical sales declined after the first quarter's stockpiling.
Although pandemic-related products are no longer in short supply, there has been some recovery in the sales of pharmaceutical products.
"For us in the short term, it will stay challenging. We don't think there will be more of such surges in sales as we saw in 1H2020. We see a gradual recovery that will be interrupted by a period of loosening of controls, and tightening again if there is a resurgence of cases," says Kee.
"We don't think the recovery will be that quick. It will come when a good percentage of the population has been vaccinated. This will carry on until the end of next year."
To mitigate potential disruption in its manufacturing if a lockdown is imposed again because of a resurgence of cases, Apex Healthcare has sought to keep a higher level of inventory for raw materials and packaging.
It is also taking steps to diversify its supply base, as much of its active pharmaceutical ingredients are shipped from India, which currently has among the highest number of Covid-19 cases globally.
Where products are concerned, it is also shifting its marketing emphasis to cardiovascular and other therapeutic products, given that the incidence of cough and cold cases has gone down, resulting in less demand for its respiratory products.
A new revenue stream that is being considered is contract manufacturing in other developed markets besides Singapore and Malaysia, where it is based.
"We are now working with a British company on a cardiovascular product that we will contract-manufacture for it for the Australian market. It's not a big contract, but we hope that this will lead to more. It will be the first time for us exporting to Australia and, hopefully, this comes through in 1Q2021. We are now waiting for regulatory clearance for the product," says Kee, adding that Apex is always on the lookout for merger and acquisition opportunities.
"We are constantly evaluating opportunities, but there is nothing close to completion now. We are not looking to grow broad and shallow, but what we want is to go into certain areas that can help us fulfil our aim of deepening and strengthening the business that we are in now."
Since the beginning of the year, the company's share price has climbed 50.8% to RM3.38 at last Thursday's close, pegging its market capitalisation at RM1.6 billion.