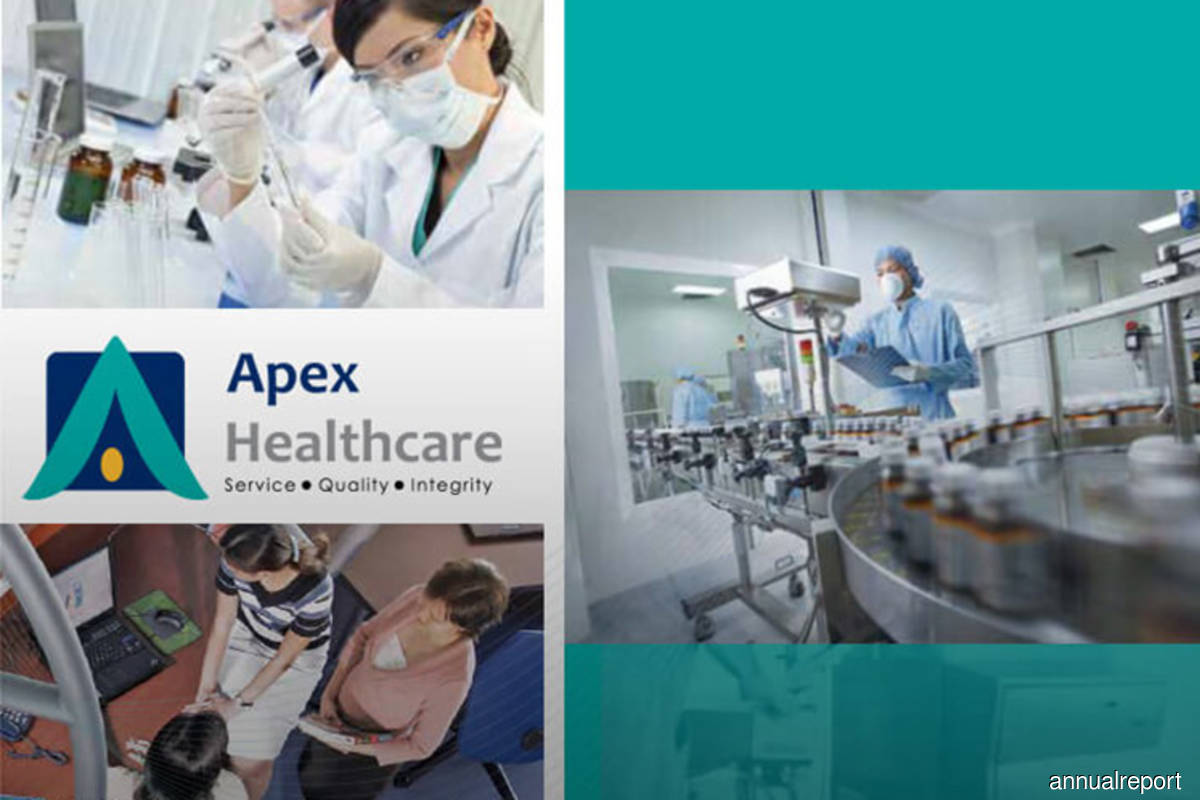 KUALA LUMPUR (Sept 21): Apex Healthcare Bhd has proposed to team up with Shanghai Pharmaceuticals Holdings Co Ltd to market their branded pharmaceuticals, consumer healthcare products and medical devices in selected Asean and other international markets.
Apex, through its wholly-owned Singapore subsidiary First SGC Pte Ltd, on Wednesday (Sept 21) entered into an agreement with Shanghai Pharmaceuticals' unit Shanghai Pharmaceutical Import & Export Co Ltd to incorporate a joint-venture (JV) company in Singapore within six months' time, to undertake the business.
Apex will take up a 40% stake in the company via an investment of S$1.2 million (RM3.9 million), with the remaining equity interest held by Shanghai Pharmaceuticals.
"A commercial relationship between Apex and Shanghai Pharmaceuticals in the form of the proposed JV is opportune and strengthens Apex's current and future offering of new generation generic pharmaceutical products to customers.
"Further, Shanghai Pharmaceuticals' deep pipeline of innovative medicines and biosimilars will enable Apex to establish in-roads into offering leading edge novel and innovative pharmaceutical products to the Asean markets," the group said.
Shanghai Pharmaceuticals is a Fortune Global 500 company incorporated in Shanghai, China. It has dual listings on the stock exchanges of Shanghai and Hong Kong, besides being a constituent stock of Shanghai's 180 and Morgan Stanley China Index.
The group has manufacturing facilities in 10 provinces in China, including plants for its medicines, active pharmaceutical ingredients, modern traditional Chinese medicines, fine chemical reagents, nutrition and supplements products.
In 2021, Shanghai Pharmaceuticals reported a revenue of 215.82 billion yuan (RM142.3 billion).