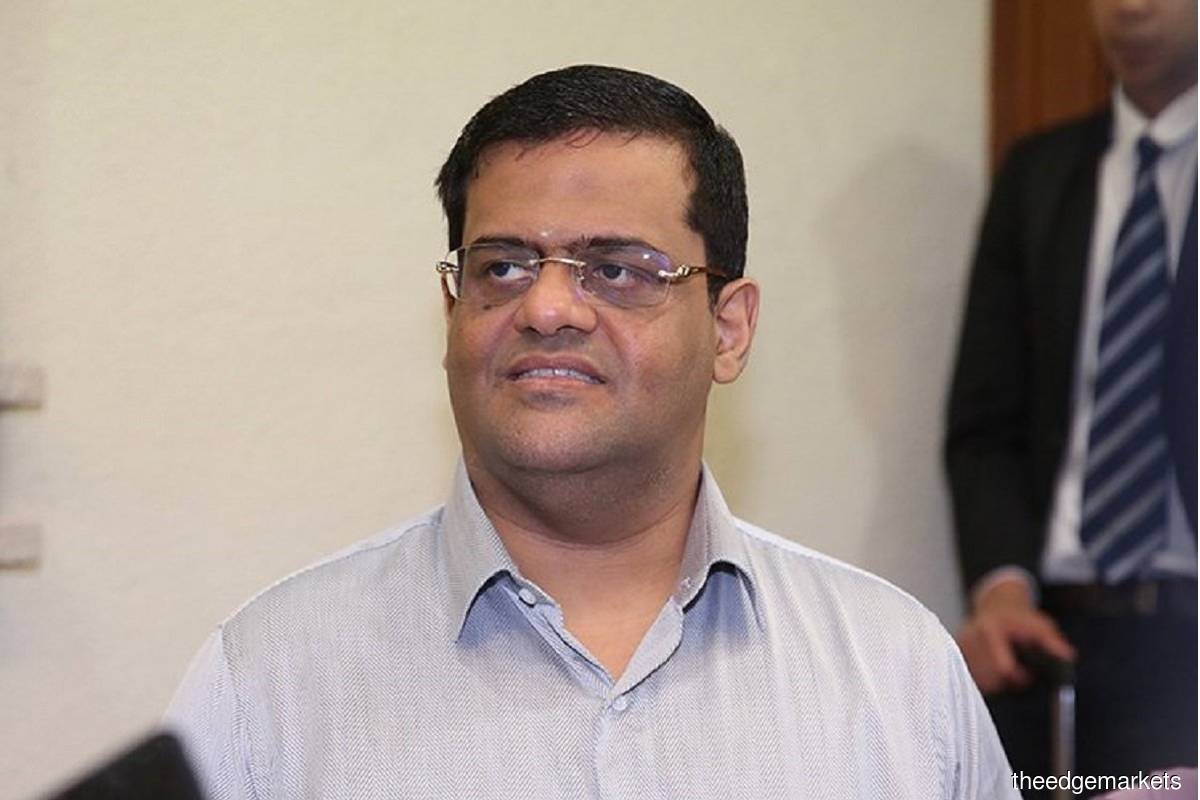 PUTRAJAYA (May 27): The Federal Court has unanimously dismissed the appeal by controversial businessman Deepak Jaikishian and his brother to reinstate a conspiracy tax suit he filed against former prime minister Datuk Seri Najib Razak, Datin Seri Rosmah Mansor and three others.
The decision was made on Friday (May 27) by a three-member bench led by Court of Appeal (COA) President Tan Sri Rohana Yusof. The other members of the bench were Chief Judge of Sabah and Sarawak Tan Sri Abang Iskandar Abang Hashim and Federal Court Judge Datuk Rhozhariah Bujang.  
This follows the apex court's dismissal of the application for leave to appeal for the case to be heard on its merits.
Deepak, together with his brother Rajesh Jaikishian and their company Carpet Raya Sdn Bhd, filed the suit in 2018 to seek damages from the defendants as they claimed they had acted as proxies on behalf of Najib and Rosmah in certain business transactions — which Najib and Rosmah had both denied — and in doing so had incurred taxes.
Besides Najib and Rosmah, the appellants also named Baling Member of Parliament Datuk Seri Abdul Azeez Abdul Rahim as a defendant.
The suit was struck out in the High Court, and their subsequent appeal to the COA to reinstate it was also dismissed. The COA, in affirming the High Court's decision last Sept 20, ruled that the businessmen's claim was "obviously unsustainable".
The apex court bench also dismissed Deepak's leave to appeal in another suit the businessman filed against Bakti Wira Development Sdn Bhd, Najib, Rosmah and Boustead Holdings Bhd.
Counsel Datuk David Matthews, representing Najib and Rosmah, when contacted by theedgemarkets.com confirmed the outcome.
It is also understood that the same bench on the same day dismissed Deepak's leave to appeal in yet another suit — this one against Cebur Megah Development Sdn Bhd.
Under the two suits, filed in 2020, Deepak alleged that the defendants had sought to wrongfully deprive him of two plots of land in Kapar, Klang, and another plot in Bukit Raja, Petaling — all three plots measuring a collective 223.33 acres. He claimed that his legal actions against them were based on the tort of conspiracy, tort of conspiracy to defraud, tort of conversion and the doctrine of undue influence.
All the suits were initiated by Deepak, his brother and their company. They were represented by Datuk Malik Imtiaz Sarwar and Khoo Suk Chyi.
Senior lawyer Robert Lazar appeared for Bakti Wira and Boustead, while Datuk Prem Ramachandran represented Abdul Azeez. Ong Kheng Leong appeared for Cebur Megah.
The apex court also ordered the appellants to pay RM60,000 total costs to Najib and Rosmah, and RM30,000 each to Azeez, Boustead, Bakti Wira and Cebur Megah.
Read also:
May 27 fixed to hear Deepak's leave application over bid to reinstate lawsuit against Najib, Rosmah, three others
Court of Appeal dismisses Deepak suit against Najib over income tax arrears
Deepak files fresh suit against Boustead over 223-acre lands