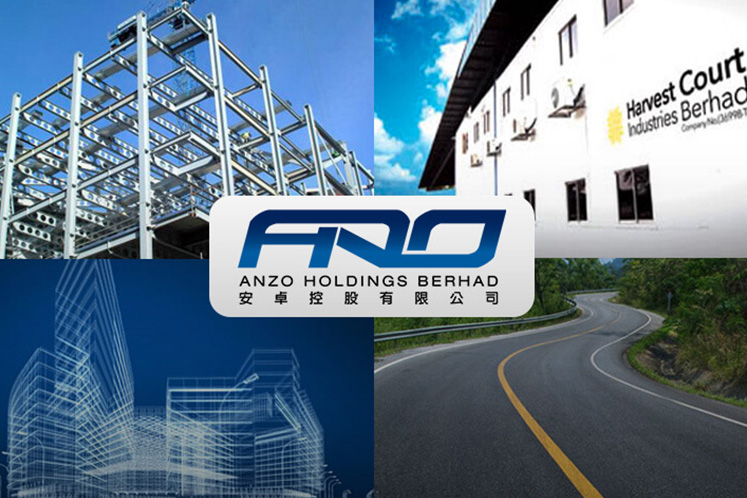 KUALA LUMPUR (July 10): CSTME Resource Sdn Bhd has exited Anzo Holdings Bhd's substantial shareholders list after a short three-week stint as its largest shareholder.
On June 23, CSTME emerged as Anzo's largest shareholder with an indirect 11.62% stake, following share acquisitions by CSTME's shareholders, Kevin Tan Yean Khim, Albert Tan Yean Heong and Chu Boon Lin. That day, Anzo's shares settled at 13 sen apiece on Bursa Malaysia.
CSTME's emergence came just two days before Anzo announced on June 25 that it had inked an agreement to supply up to 60,000 tonnes of copper scrap to CSTME for RM1.3 billion over a period of 40 months.
That was followed by another announcement last Friday, when Anzo said it would be acquiring glove production assets comprising lands, buildings, machinery, equipment and vehicles from Wintrade World Sdn Bhd for RM55 million in cash, to produce medical and nitrile gloves.
Today, according to Anzo's Bursa Malaysia filings, CSTME's stake has now been pared by 52.2 million shares representing a 5.86% stake, as Yean Heong, who owns a controlling 76.7% stake in CSTME, disposed of the shares together with Yean Khim and Chu via the open market on Wednesday.
Anzo shares, which settled at 13 sen apiece on June 23, peaked at 23.5 sen on Tuesday — up 80.8% — before sliding to 20.5 sen on Wednesday. The stock closed at 19.5 sen today, giving it a market capitalisation of RM174 million.
Notably, Anzo has been one of the most heavily traded stocks in the past 11 trading days, with daily trading volume surging past 100 million shares in eight out of those 11 days. At market close today, Anzo saw 90.78 million shares traded.