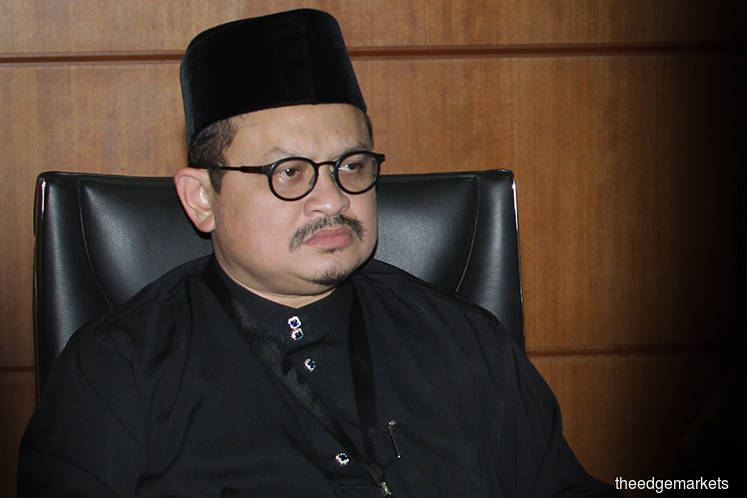 KUALA LUMPUR (July 18): PKR information chief Datuk Seri Shamsul Iskandar Md Akin appeared to imply today that he does not take sides after party president Datuk Seri Anwar Ibrahim and deputy president Datuk Seri Mohamed Azmin Ali traded barbs over a series of sex videos, which have gone viral.
"My president is Datuk Seri Anwar, and his deputy is Datuk Seri Azmin, there's no problem," Shamsul Iskandar told reporters at the Parliament lobby here today.
Yesterday (July 17), Bernama quoted Anwar as saying Mohamed Azmin must go on leave immediately if it is proven that he is the one implicated in the series of sex videos that have gone viral.
It was also reported yesterday that Mohamed Azmin had asked Anwar to engage in self-reflection after the latter made those remarks.
On Tuesday (July 16), Shamsul Iskandar was quoted as saying in a media statement that any leader facing accusations of misconduct should go on leave voluntarily pending investigations by the authorities.