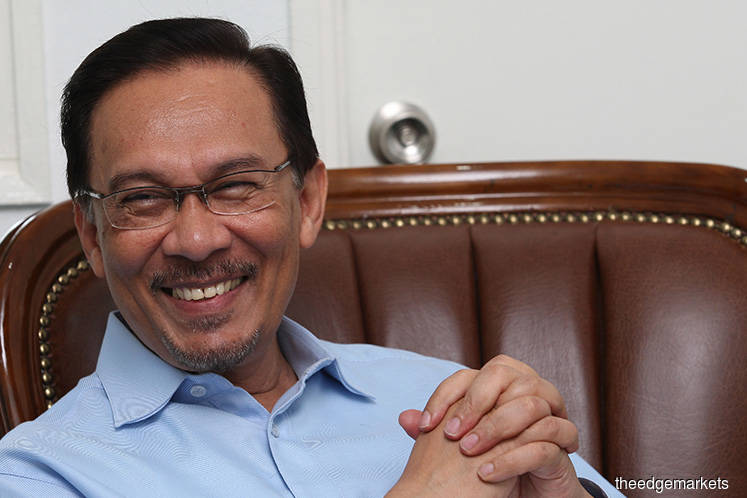 KUALA LUMPUR (Sept 14): Datuk Seri Anwar Ibrahim said today that it is time for him to return as a Malaysian lawmaker, The Associated Press (AP) reported. Anwar was quoted as saying he will work hard to appeal to the electorate and explain how new government policies will benefit Malaysians.
Anwar also reiterated his full support for the government, led by Tun Dr Mahathir Mohamad, AP reported. 
Anwar said: "The understanding... is that immediately after the pardon, I should enter the race."
"I waited four months and I think it is also important for me to start connecting" with lawmakers and focus on parliamentary reforms, Anwar said.
Dr Mahathir "will continue leading the nation, I will give full support", Anwar added.  
AP reported that a lawmaker from Anwar's party had earlier this week announced he had resigned as a Member of Parliament in the southern coastal town of Port Dickson to make way for Anwar's comeback. The Election Commission will set a date for a by-election that must be held within two months, according to the report.
"Dr Mahathir, who is the world's oldest leader at 93, told AP in an interview last month (August) that he expects to be in office for at least two years and will keep his promise to hand over power to Anwar.
"Anwar worked from his prison cell to forge a new opposition alliance by making peace with Dr Mahathir, a gamble that paid off," AP reported.