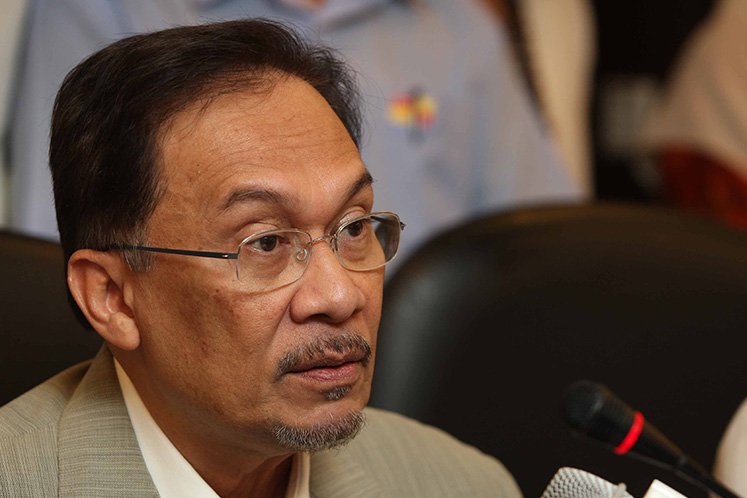 GEMAS (Sept 10): PKR president- elect Datuk Seri Anwar Ibrahim today called on the people not to defend bad  leaders.
He said some people went to the extent of defending bad leaders just because they were of the same race and religion.
He reminded the people that they should know right from wrong and that race, religion or culture were not an excuse to defend such leaders.
"The attitude of some people now is that it is okay to defend individuals   who go against religious teachings like stealing the people's money or engaging in corruption so long as they were of the same race and religion.
"We need to clean up our act, clean ourselves first, do things right. When we do this we open up  a new path giving to new hope which is what the new government is doing," he said at an Agenda Malaysia Baharu event here yesterday.
Present were Negeri Sembilan Menteri Besar Aminuddin Harun and newly-elected Seri Setia assemblyman Halimey Abu Bakar. 
Meanwhile,  Anwar  also stressed that the rights of FELDA settlers must be returned to them soonest possible to repair the damage done by the previous government.
He also expressed his confidence that the Pakatan Harapan government would bring changes to revive development for the benefit of the people.