This article first appeared in The Edge Malaysia Weekly, on February 22, 2021 - February 28, 2021.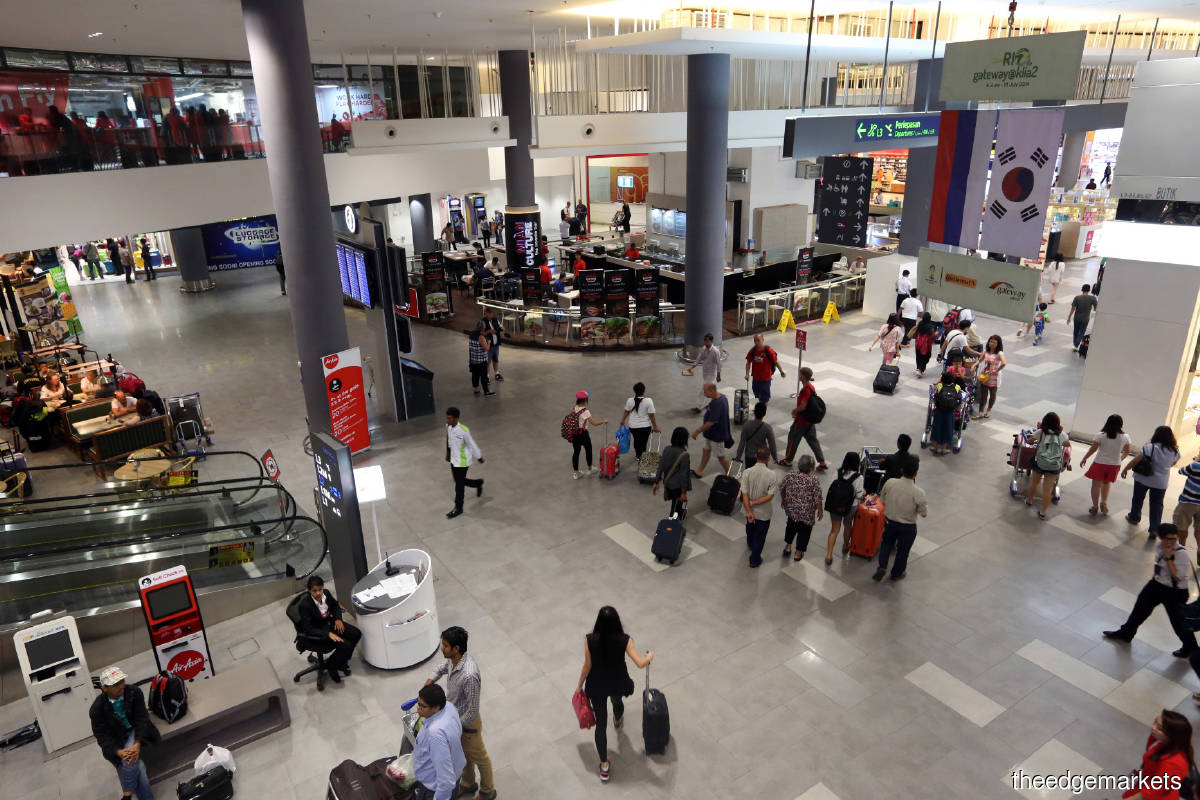 LOW-cost carrier AirAsia Group Bhd and its long-haul affiliate AirAsia X Bhd (AAX) — the only two listed airlines on Bursa Malaysia — are set to join most of their counterparts around the world in reporting their biggest-ever annual losses this week for what has been described as the "worst year in history for air travel demand".
AirAsia is likely to post a record net loss of no less than RM3 billion in the financial year ended Dec 31, 2020 (FY2020), according to analyst estimates provided by Bloomberg. In fact, CGS-CIMB Research is expecting AirAsia's core net loss for FY2020 to come in at RM5.46 billion. That's the highest estimate among the analysts.
Meanwhile, analysts are predicting a FY2020 net loss of between RM1.52 billion and RM1.59 billion for AAX, which is in the midst of restructuring its debt.
Although the record losses are widely expected given the collapse in travel demand last year as a result of the Covid-19 pandemic, the focus will be on their 4QFY2020 numbers due out this week (unless there is a delay following Bursa's announcement allowing for a one-month deferment) for an indication of whether the worst is over. More crucially, their balance sheet will give an update on their latest cash balance and debt commitments, which together with the ongoing fundraising initiatives could determine their financial resilience moving forward even as they continue to battle for survival amid an uncertain industry outlook.
AirAsia's net loss topped RM2.66 billion in the first nine months ended Sept 30, 2020. Revenue plunged 68% to RM2.87 billion from RM9.09 billion a year earlier. On Feb 9, AirAsia released its preliminary operating statistics showing that its capacity last year was down 71% from 2019 and down 88% year on year in 4QFY2020.
According to Shukor Yusof, head of aviation consultancy Endau Analytics, an annual loss in FY2020 is very much on the cards for AirAsia, which would make it the company's second straight year of losses.
"Most carriers fared poorly in FY2020, pummelled by the ongoing crisis despite a small rise in domestic flying," he tells The Edge.
An early return to profitability, however, is unlikely. The resurgence of Covid-19 infections has derailed what was, towards the end of 2020, expected to be a nascent recovery for international air travel. Aviation experts are now warning that it could take until 2025 for the industry to recover to 2019 levels.
"The prognosis for air travel in 2021 remains gloomy, notwithstanding the arrival of Covid-19 vaccines. The vaccines do not guarantee an end to the virus, but merely reduce and slow infections," says Shukor.
"There is a chance 2021 could be worse if international borders remain restricted and the global economy does not improve or worsens. All things being equal, low-cost carriers will do better than legacy carriers as their fleet and labour costs are significantly lower compared to national airlines."
Edward Clayton, partner at PricewaterhouseCoopers Malaysia, points out that the fresh Covid-19 wave has left many feeling more nervous and less confident that there is an easy way to contain the virus.
"Up until the middle of last year, people were saying that air travel would return to pre-pandemic levels by 2024. I think anyone who says that now is probably being optimistic. While it seems that things are going to get easier with vaccinations, I believe that many governments remain concerned about not wanting to let the number of Covid-19 cases spike back up again. They are not completely convinced that the vaccines are going to do their job. They want to see cases being brought down and stay down for an extended period before they start relaxing travel restrictions," he said at the recent webinar on "The Global Pandemic Impact on Malaysia Aerospace Industry: An Insight into Developing a Viable Recovery Flight Plan".
Clayton says 2021 is now expected to be a quiet year for air travel. "If we see things improving by the end of the year, then perhaps 2022 will be the year where recovery starts, which pushes back a full recovery (to 2019 levels) to 2025," he adds.
Still, he believes that long-haul travel may not properly resume for a long while. "We have seen a lot of wide-body aircraft being taken out of service. It seems anything with four engines is pretty much history. [For example,] Qantas has said it is likely to bring back a couple of its Airbus A380s into service but they are to be used on the high-density trunk routes rather than at the level they were operating before. So we are going to see smaller aircraft, lesser capacity, higher airfares and probably a nicer [onboard] service going forward."
In a Feb 18 report, MIDF Research says that although a recovery for the aviation sector and air travel is expected to gradually take place in 2021, it remains an uphill battle for AirAsia given that it is struggling financially to remain afloat in the current pandemic-hit operating environment. The carrier had recently proposed to undertake a private placement of 668.4 million new shares or 20% of its existing outstanding shares, which would raise gross proceeds of RM454.5 million, but the exercise will only provide a brief respite.
Kenanga Research analyst Raymond Choo Ping Khoon says although the availability of vaccines has renewed optimism for air travel to return to normal sooner than expected, he expects it to happen at a gradual pace starting from 2021, with pent-up demand in the second half of the year.
"In terms of profitability, we are expecting airlines including AirAsia to continue facing tougher operating conditions at least in 1H2021 until [there is] widespread availability of vaccines, as there could be a sporadic resurgence of Covid-19 infections. Faced with losses on the collapse in passenger loads and cash flow challenges, AirAsia is in need [of raising] capital," he writes in a Jan 7 report.
AirAsia's share price has lost 31% over the last 12 months to close at 79 sen last Thursday, giving it a market capitalisation of RM2.64 billion.