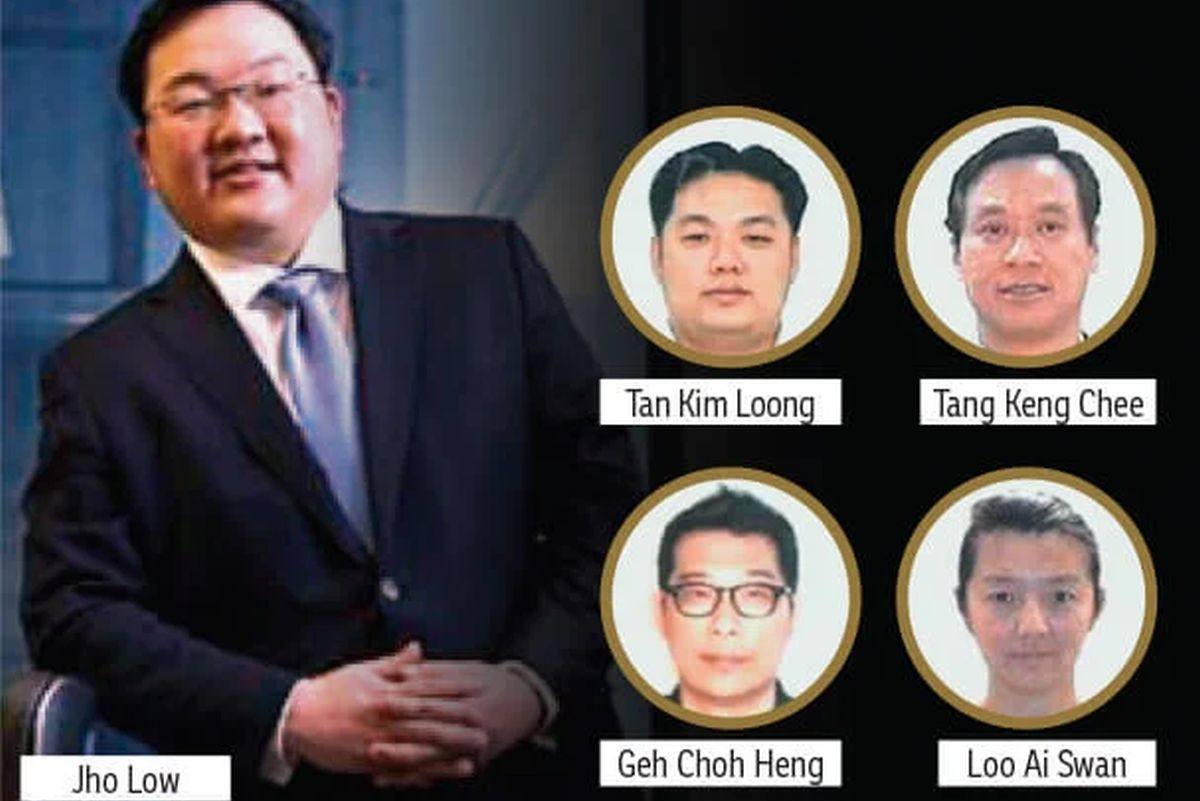 KUALA LUMPUR (May 5): The High court ordered Casey Tang (Tang Keng Chee), an associate of 1MDB mastermind and fugitive Low Taek Jho, better known as Jho Low, to pay more than RM6.7 million in tax arrears from between 2009 and 2017 to the Malaysian government following legal action against Tang by the Inland Revenue Board (IRB).
According to the judgment sighted by The Edge, Tang was ordered to pay RM6.77 million in taxes inclusive of annual interest. He was also ordered to pay RM2,000 in cost.
The High court on April 20 had allowed an application from IRB lawyers for a judgment in default of appearance. This was done because Tang — like other Jho Low associates — has been at large since 2018 and did not put in any legal representation.
As a result of Tang's absence, the High court issued a certificate of non-appearance before it meted out the judgment against him.
High Court Deputy Registrar Maslinda Selamat, who meted out the judgment in default on April 21, also ordered Tang to pay 5% interest a year starting today for every year he does not pay the RM6.7 million in tax arrears to the government.
Under the law, a judgment in default of appearance or representation is when a defendant fails to appear in court and fails to send legal representation despite being served with court orders.
The certificate of non-appearance, which was also sighted by The Edge, revealed that a notice to appear in court was stuck at his registered address in Taman Sri Endah here, on March 17 this year. The lawyers had also advertised this in a local newspaper on March 16 this year.
This adds Tang's case to the number of tax orders obtained by the Government against Jho Low's associates.
The High court yesterday ordered Eric Tan Kim Loong, who is also known as "Fat Eric", to pay almost RM68 million in tax arrears from 2010 to 2013.
The Government, acting as plaintiff, is also seeking RM2.4 million from Jasmine Loo for taxes due for a seven-year period between 2012 and 2018.
Tang's role in 1MDB
Tang acted as a former director of 1MDB. According to the witness testimony of former 1MDB CEO Datuk Shahrol Azral Ibrahim Halmi in the 1MDB-Tanore trial, Tang advised him to sign a purported joint-venture agreement between 1MDB and an imposter JV company PetroSaudi Holdings (Cayman) Ltd, to form 1MDB Petrosaudi Ltd.
Tang, 54, is described as "1MDB officer 1" in the DoJ document, who played a role in misleading banks in the transfer of US$700 million to Good Star Ltd, a company controlled by Low.
Read also : https://www.theedgemarkets.com/article/1mdb-scandal-high-court-orders-jho-lows-righthand-man-aka-fat-eric-pay-rm68m-tax-arrears