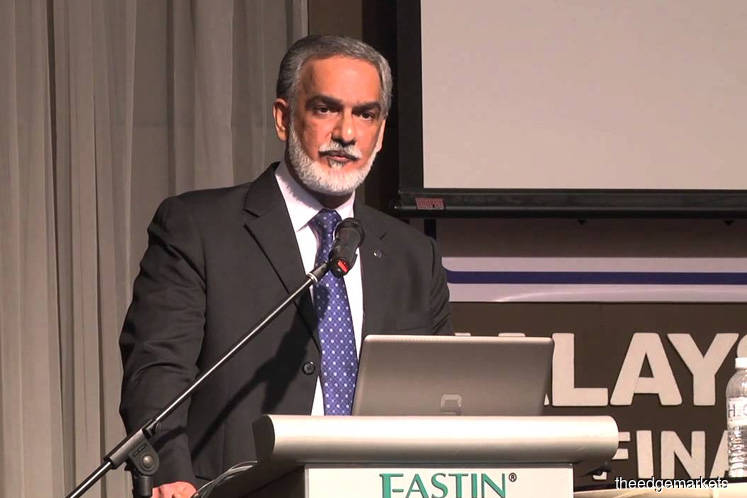 KUALA LUMPUR (Nov 28): Dr Sukudhew (Sukhdave) Singh has decided to relinquish the position of Bank Negara Malaysia's (BNM) deputy governor after 31 years of service in the central bank.
This is the second deputy governor who has stepped down from the position after the central bank's governor Tan Sri Muhammad Ibrahim has taken over office in May last year.
Datuk Nor Shamsiah Mohd Yunus, former deputy governor, did not stay on when her term ended in November last year.
Bank Negara announced that Jessica Chew Cheng Lian has been appointed as the new BNM's deputy governor following the retirement of Dr Sukudhew from the post on Dec 31, 2017.
In a statement today, BNM said the Minister of Finance has approved the appointment of Chew as deputy governor for a three-year term effective Jan 1, 2018.
As deputy governor, she will be responsible for the financial sector's regulation and development including payment systems, organisational development sector and centralised shared services.
Chew is currently the assistant governor responsible for the development of regulations and policies in the banking and insurance sectors focusing on efficiency, innovation, market institutions and structures, development finance and talent development.
She is also responsible for payment systems development and regulation and oversight of the money services business.
Chew is a member of BNM's Monetary Policy Committee and the Financial Stability Committee.